Kayleigh McEnany's Sister Kicks Off "The Right Stuff" – It's a New Dating App For "Conservatives to Connect"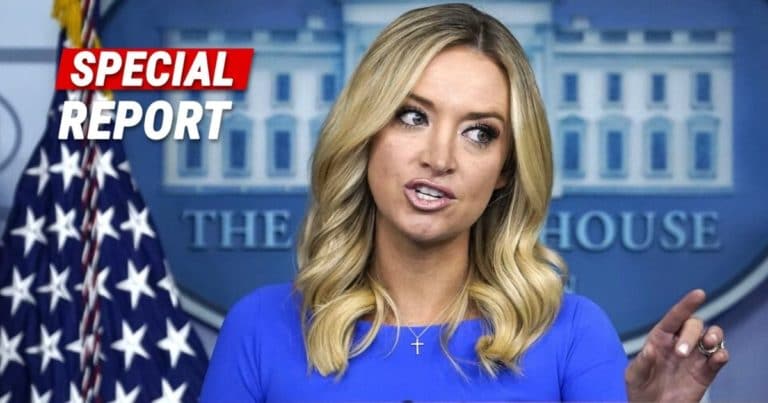 What's Happening:
The woke cancer that is spreading across government, colleges, and Hollywood has also poisoned numerous social apps.
And that includes apps geared toward matching prospective couples, as they now cater to the far-left.
But that wasn't good enough for Kayleigh McEnany's sister. So, she launched her own.
From Fox News:
Ryann McEnany, sister of former Trump White House Press Secretary Kayleigh McEnany, has launched a new dating app geared toward young conservatives looking for a like-minded partner…

"The Right Stuff was created for conservatives to connect in authentic and meaningful ways," the app's website says. "Other dating apps have gone woke. We bring people together with shared values and similar passions."
Ryann McEnany, the younger sister of Trump ally Kayleigh, has launched a dating app for conservative singles.
It appears that even dating apps have "gone woke," pushing things like preferred pronouns and other leftist ideas.
This app will be for conservatives who want to meet people who share their values and beliefs.
An app like this appears to be a stroke of genius. Numerous conservative entrepreneurs have disrupted Silicon Valley in recent years.
There has been an exodus of Americans from left-leaning services, streaming apps, and even the entertainment industry.
So dating apps weren't long to follow. "The Right Stuff" is invite-only, which seems to be a method of filtering out people who want to troll the service.
This could become an oasis for conservative Americans who have felt bullied and belittled on other dating apps.
Those people who want a long-term, serious relationship know that values and beliefs must align. Especially in this day and age, it is unlikely a conservative will find the love of their life on a far-left dating app.
We expect this app to blow up in the coming months.
Key Takeaways:
Trump ally Kayleigh McEnany's sister launched a conservative dating app.
The app will cater to conservatives looking to date people with shared beliefs.
This comes as numerous conservatives flee the left-wing Silicon Valley.
Source: Daily Wire