Kellyanne: Sanctuary Cities Should Be Sanctuaries, But Not For Undocumenteds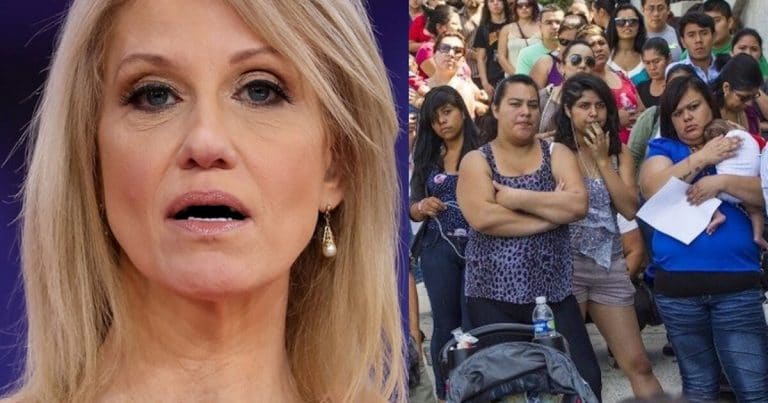 Kellyanne Conway says sanctuary cities should indeed be sanctuaries … for someone else, but not for southern invaders.
All across our country, Democratic leaders have turned their cities into "sanctuaries."
These regions—be they cities or entire states—have policies that prevent our law enforcement officers from doing their jobs.
Sanctuary cities forbid local cops from handing over wanted criminals to federal authorities, and true Americans suffer as a result.
These aliens—arrested for violent crimes—are illegally in our country. They should be deported.
One of Trump's top allies, Kellyanne Conway—spoke at a recent event, and she exposed sanctuary cities and the Democrats who created them.
In no uncertain terms, she said American cities should be sanctuaries—for Americans.
From Breitbart:
"Kellyanne Conway, counselor to President Donald Trump, said at a rally on Friday on Capitol Hill held to honor Americans who have been killed by illegal aliens that cities across the country should not be sanctuaries for criminals but safe places for Americans."
As she said at the Angel Families gathering outside the Capitol:
"American cities should be sanctuaries for law-abiding Americans, not criminal aliens."
Many of the survivors told horrific stories of their loved ones' fates, including Kathy Wilkerson, whose 18-year-old son Josh was beaten and set on fire by an illegal alien that attended his high school.
The event hosted many Americans whose children or loved ones were also harmed or killed by illegals.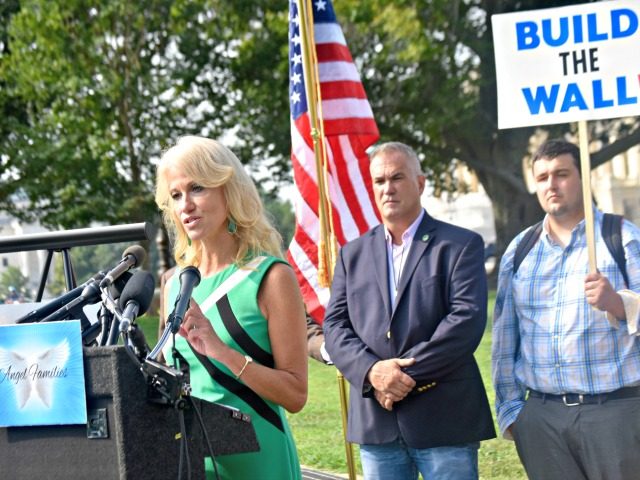 These illegal aliens committed violent crimes, and they should've been immediately handed over to ICE for deportation. Right?
Instead, sanctuary cities—from California to New York—protected them from the federal government, and then these criminals were released to do harm again.
Can anyone explain how that can be allowed, in the United States of America?
Well, if Democrats get their way and reclaim power in the midterm elections, the floodgates will open again … and illegals will once again pour in.
They would wreak havoc on our nation, all the while protected by Democrats who conned their way into office.
Thankfully, Trump has worked hard to stop this from happening, because he's a true leader and a real patriot.
We deserve leaders that, as Kellyanne said, protect Americans … not illegals. Americans before migrants!
Source: Breitbart