Biden and Kerry's Sons Get Their Hands Dirty – Then He Rushes To Tell State Dept: I'm Innocent, I Swear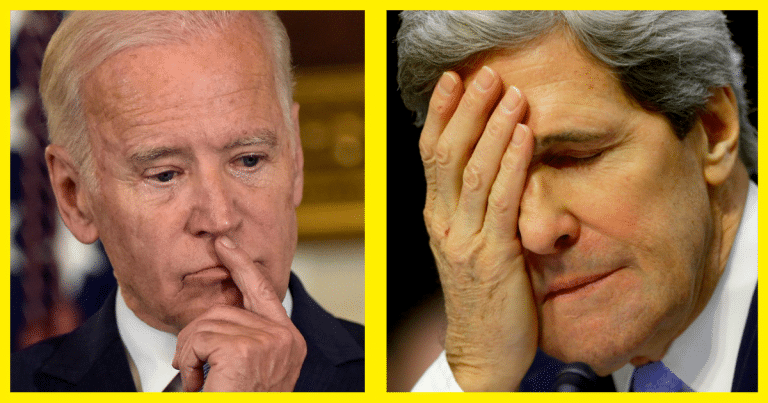 Joe Biden, despite a falling lead, is still considered the Democratic frontrunner for 2020.
It was rumored that Obama urged his former VP that he didn't have to run. I wonder why?
Perhaps it's because Obama knew that if Joe jumped into the spotlight, America wouldn't like what they found.
We've been uncovering one potential scandal after another from the Biden family. This is no different.
News about Hunter Biden is hitting the Internet. Even Kellyanne Conway and Trump are tweeting about this breaking story!
From Washington Examiner:
John Kerry's step son rushed to play damage control at the State Department after his business partner Hunter Biden cut a deal with an oligarch-owned Ukrainian gas company in 2014
It seems that John Kerry's stepson was in business with Joe Biden's son Hunter. Isn't nice when rich liberal elitists families work together?
Unless, of course, when something fishy is going on.
Apparently, Christopher Heinz (Kerry's step son) was quick to leave the arrangement and even do damage control with people in the State Department.
I wonder why?
We do know that while Biden was making deals with the Ukraine, Vice President Joe Biden was negotiating with the country.
Stories circulate that Biden may have put pressure on the country to let off a company associated with his son. Not great.
Heinz rushed to let the State Department know he had nothing to do with this deal. You normally don't do that sort of thing, when it's all above board.
Well, to be fair normal people don't ever have to tell the State Department, "I'm innocent I swear!"
Hours after Biden's board appointment went public on May 13, 2014, Heinz emailed Matt Summers and David Wade, two of his stepfather's [John Kerry's] top aides at the State Department.
"Apparently Devon and Hunter both joined the board of Burisma and a press release went out today," wrote Heinz. "I can't speak why they decided to, but there was no investment by our firm in their company."
Was Heinz scared that he might be implicated in some kind of crime? Did he know something about Biden or the company he was getting in bed with?
And what did Joe Biden know?
Hunter Biden only stepped down from the Burisma board this year—after his father entered the presidential race.
Pretty convenient timing, if you ask me.
This is an emerging story. Be sure that when more details come out, we'll have them.
Do you think the Biden Family is up to something?
Source: Washington Examiner