Kim Jong Un Gives Trump A World-Changing Promise, Sends Dems Scrambling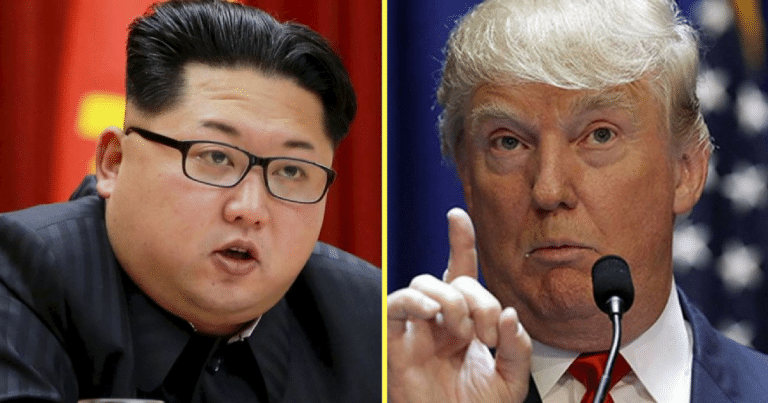 No American president has ever met with a dictator of North Korea. But, President Trump is about to make history by being the first.
It's not surprising to Trump supporters that he is, once again, going to be the first president to accomplish something none of his predecessors could. If we listen to Democrats and establishment Republicans you would have thought that Trump is mentally unstable and that he is going to start WWIII with his tough talk to North Korea.
But far from starting WWIII, Trump is about to be the first American president to meet a North Korean leader all thanks to that very same tough talk his critics scorned. And now, Kim Jong Un has made a promise that proves Trump's hard-line stance is working even better than anyone could've dreamed.
The Washington Examiner reports:
Kim Jong Un has committed to eventual denuclearization ahead of talks with President Trump in May, South Korean Foreign Minister Kang Kyung-wha said Sunday.
"The significance of his word is quite weighty in the sense that this is the first time that the words came directly from the North Korean supreme leader himself, and that has never been done before," Kyung-wha said on CBS News Sunday. 
Kyung-wha said the North Korean leader has "given his word" on the matter.
So wait, not only has Trump gotten Kim Jong Un to agree to meet and negotiate peace talks with him, but he has now gotten Kim to promise denuclearization?
Wow. Trump-haters couldn't have been more wrong in their assessment of our president's strategy. It worked like a charm.
But will we hear about this in the mainstream media? Of course not. Anything that Trump accomplishes is covered-up by talk over the pointless Russia probe or the continuous Trump-is-a-racist discussion that liberals refuse to drop.
It doesn't matter though. The proof is there for anyone with any common sense to see. Trump is making America great again.
Source: Washington Examiner