Trump Republicans Propose Route 66 Bill – Donald Could Finally Get The Respect He Deserves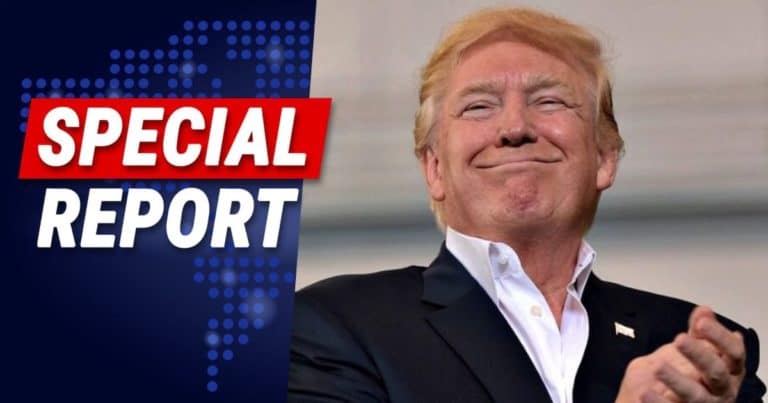 In the midst of the impeachment insanity, it's nice to have some good news, isn't it?
Every day, we hear people attacking and insulting our Commander-in-Chief. It's like there's zero respect for the office of the President.
From Democrats to Hollywood celebrities, it's apparently "trendy" to trash the leader of the free world.
But lawmakers in Oklahoma still have that respect for #45.
In fact, they're so proud of their current President that they've written up a very patriotic bill…
This bill will not only make Trump smile ear to ear, it'll make all true Americans smile!
Via Washington Times:
Two Republican state senators have written a bill to rename a portion of the world-renowned Route 66 highway in northeastern Oklahoma the President Donald J. Trump Highway.
Now THAT'S a darn good idea!
Senators Nathan Dahm and Marty Quinn introduced the bill and if it passes, Trump's name will be appropriately honored.
The best part is this– we're talking about Route 66, the most famous and fabled route in the entire country!
And Trump's name would be on a 13-mile stretch of it, from the town of Miami to the town of Industrial Parkway.
Oh, and there's something else to like about this idea:
No taxpayer money would be used to pay for the signage.
Instead, the Senate and House would ante up and pay for it, which is exactly the sort of thing our elected officials should do!
Not only do taxpayers get a break, but our great leader will finally get the respect he deserves.
How come more lawmakers don't make similar suggestions? Why does it seem like Trump has to fight for respect every day?
Well, at least we've got one example of pride and patriotism right here!
SHARE to spread the word – Donald Trump's name on a segment of Route 66!
Source: Washington Times