After Liberals Slam Beloved Christmas Song, Dean Martin's Daughter Takes Them DOWN!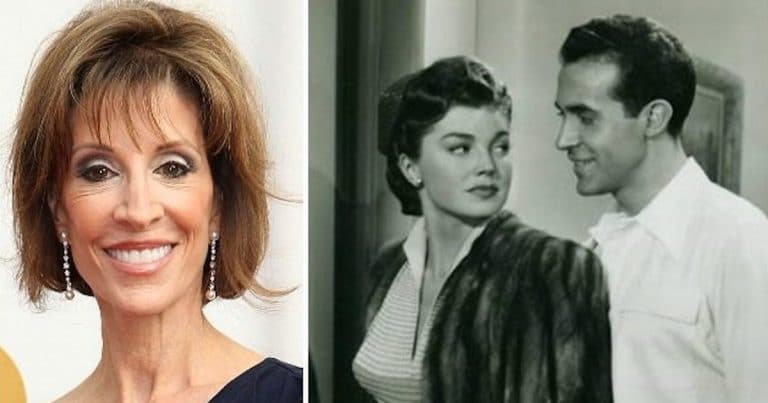 The Left are going increasingly insane in the name of political correctness.
Sometimes it's funny. Other times, it's just downright infuriating.
And Christmastime seems to really draw out the PC police, who go out of their way to find fault with anything related to the holiday.
Liberals say the film "Rudolph The Red-Nosed Reindeer" promotes bullying, and that candy canes should be banned from schools because they make a "J" shape for Jesus.
And that's just one ridiculous example.
Most recently, the unhinged liberals went after a song that's been around for 40 years; a song that is decidedly NOT offensive in any way.
But thankfully, someone with common sense – and a great family name – is fighting back.
From Breitbart:
"Dean Martin's daughter Deana Martin slammed the controversy over her father's classic Christmas song 'Baby It's Cold Outside' Monday, calling concerns about the song's lyrics 'insane.'

'I was absolutely flabbergasted. It's just insane,' Deana Martin told Fox News.

Her father's song 'Baby It's Cold Outside' has been attacked by feminists in recent years who claims that the songs promotes rape culture."
So the PC police want to ban Christmas classics like "Baby It's Cold Outside," but they're perfectly okay with explicit rap songs that degrade women…?
The Left makes no sense!
Deana Martin is hurt that feminists are twisting her father's song into saying it promotes rape culture.
She said the song is meant to be a "sweet, flirty, fun holiday song", and it isn't about a man trying to force himself on a woman.
Feminists seem to take particular issue with the lyric, "Hey, what's in this drink?"
Deana Martin explained to Fox News that the woman isn't, "talking about some pill being put in that drink."
"It's like, 'Is this punch? You know, what's in this drink? Is it vodka? It was nice."

"It's just breaking my heart that people would turn that around," Martin said.
I think this is crazy! ?
What do you think?https://t.co/F4S9QVOIwy

— Deana Martin (@DeanaMartin_) November 30, 2018
The Left always has to find something to be upset about, even if they have to dig like crazy for it.
But Deana Martin's classy response to the Left's insanity is proof that liberals will never destroy freedom of speech with political correctness.
Democrats may constantly be hateful and paranoid about innocent things like Christmas songs, but they're increasingly becoming the minority.
The rest of America will happily be having a Merry Christmas!
Source: Breitbart