Hours After Donald Pressures Lindsey – Senator Graham Says "Crossfire Hurricane" Hearings Will Start In June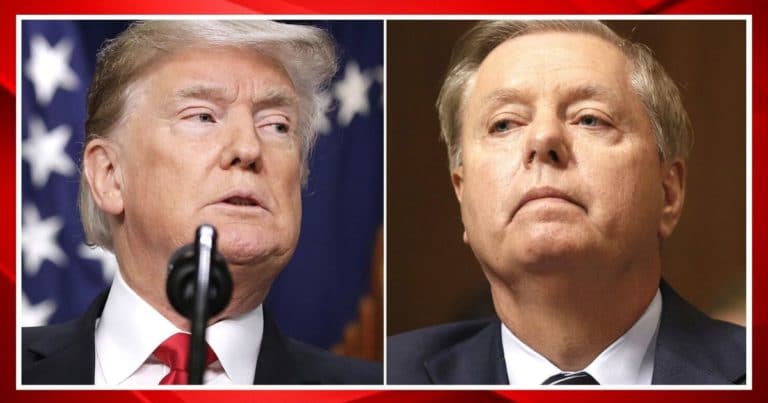 New revelations over Michael Flynn's case rocked Washington that last few weeks. But, even with these bombshells, there was a chance Congress would just ignore it.
But President Trump wasn't going to let this news just slip into the night. He put pressure on Republican senators to "investigate the investigators."
And, while Lindsey Graham might still be squeamish about questioning Obama, he took a big step in the right direction.
From Sara A Carter:
Senate Judiciary Committee Chairman Lindsey Graham, R-SC, announced Thursday that his committee will proceed with hearings on the FBI's Crossfire Hurricane investigation starting in June, Graham said in a statement Thursday after President Donald Trump pressured him on Twitter earlier in the day.
Boom! Sen. Graham announced hearings into the Flynn cause would begin next month.
Graham's Senate Judiciary Committee would specifically focus on the government's decision to dismiss Flynn's case. After that, they will conduct "an in-depth analysis" of the unmasking requests made by Obama officials.
Graham said, "We must determine if these requests were legitimate."
This could mean the Senate will be calling up past Obama officials in for questioning. Will that include Joe Biden?
His name was on the list of officials who wanted Flynn unmasked. This revelation cast doubts on his frequent denials he knew anything about Flynn's investigation.
Graham's investigation into the DOJ's dismissal isn't what it at first appears. His committee will probably not question Attorney General Barr's move, but the evidence that led Barr to do it.
Barr himself said the investigation against Flynn had no "material reason" to even exist. But it did, anyway.
The Senate could look into the origins of Flynn's wiretapping, questioning, and charges. This could blow the lid off this entire situation.
If Graham persists, we could be getting answers we've been wanting for a long time.
After that, we might learn who was behind the Flynn case and perhaps the entire deep state's move against Trump.
SHARE if you're ready to see Obama's officials testify… under oath!
Source: Sara A Carter