After Dems Claim No Evidence Of Mail Vote Fraud – Dozens of Cases Fly Out Against Them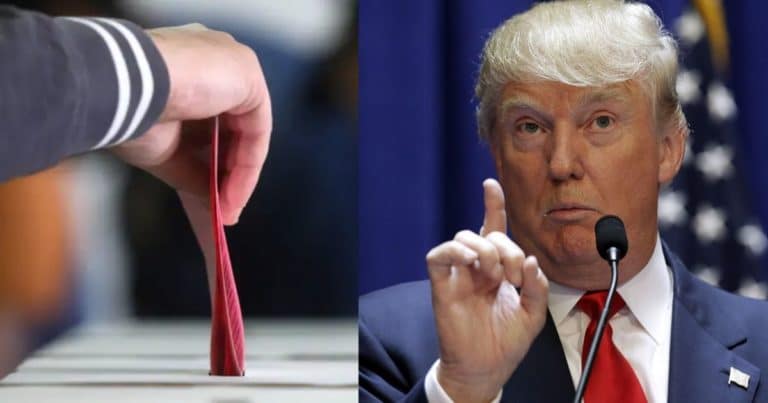 Twitter "fact-checked" Trump's tweets about mail-in voting. They say there is "no evidence" this system can lead to voter fraud.
Pretty big claim, huh? Did Twitter bother to check every case of attempted voter fraud? Did they bother to consult the Heritage Foundation?
I don't think so. Because if they did, they would have discovered the staggering number of mail-in voter-related fraud in just the last four years.
From Just The News:
According to data compiled by the Heritage Foundation, there have been around three dozen criminal convictions for absentee ballot fraud over the past four years, and those cases are but a small subset of over 200 convictions for various types of voter fraud the conservative organization says have occurred since 2016.
The Heritage Foundation compiled a list of every criminal conviction of fraud through absentee ballots (i.e.: ballots sent out by mail).
In the last four years alone, there have been three dozen convictions. And that's just a subset of over 200 convictions of all types of voter fraud.
Our Take:
Uh… duh! How can anyone say with a straight face that voter fraud does not exist?
We often hear stories of people who try to cheat the system. Some people have been caught voting more than once. Others have been convicted of voting numerous times, using other people's names.
If that's so common, with the system we have now, imagine what some people will try to do, if we all voted by mail?
Do Democrats seriously think we don't know that there are dishonest people in the world? Or that some people wouldn't try to interfere with something as important as an election?
In one case mentioned by the HF, a police officer tried to tamper with an election to get his father elected.
And that was a cop. What about postal workers, who think it's their duty to get one person elected over another?
In fact, that doesn't even get into the possibility of "lost" ballots or bribed mail carriers.
Don't think it can happen? Then you must live in a fantasy land. Because the Heritage Foundation found 200 convictions.
Imagine how many cases of fraud happened, that were never caught?
Yet Twitter has the gall to fact-check the president over this? That's outrageous.
SHARE to tell everyone Twitter is flat-out wrong.
Source: Just The News