Congress Unloads Bipartisan 'MAMA' Bill – Puts America First Over China For Drug Manufacturing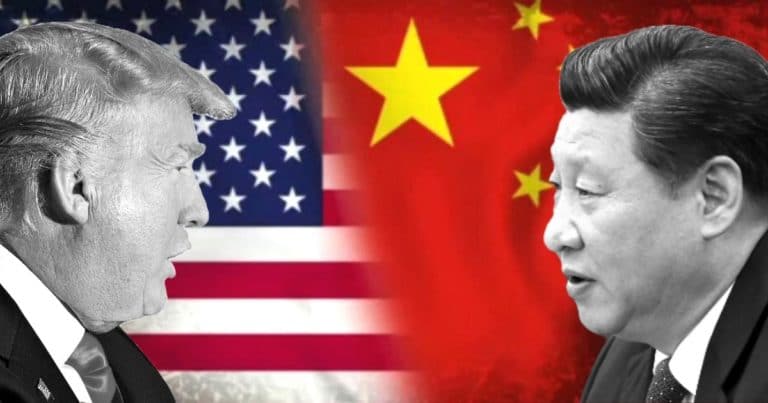 If we've learned anything from this crisis, it's A: don't ever trust the MSM and B: we are way too reliant on China.
This virus came from China. And it exposed America's overreliance on cheap manufacturing and labor.
When the chips are down, we can't count on a foreign power to pull us through. We need goods—not just medical supplies—coming from American factories.
And we can't look to rival countries for support or data.
To that end, two senators are planning a fix with the MAMA bill.
From Breitbart:
"We should hold them to account for what they have caused — that created a global pandemic and destabilized the health and the financial systems and the food supply of people all over the globe," Blackburn said…

"The best way for us to do that is to make America manufacture again," Blackburn said, referring to the Securing America's Medicine Cabinet Act, which she and Sen. Bob Menendez (D-NJ) are proposing.
Blackburn has dubbed the bill MAMA — Make America Manufacture Again.
Republican Marsha Blackburn and Democrat Bob Menendez are proposing the "Make America Manufacture Again."
The bill will hold China accountable for what they did.
It will reduce our dependence on the communist nation by bringing manufacturing and pharmaceuticals back to our shores.
In addition, it will build up our stockpile of life-saving drugs and expanding the FDA with new divisions. Those divisions will focus on battling new threats.
In recent days, we've heard from a variety of lawmakers about a response to China. Senator and House members want to hold China accountable.
This bill, if passed, will go a long way in protecting us from future crises.
What's the next step? Oh, I don't know. How about global action demanding China pay us back for all that we lost?
SHARE to tell Congress to support the MAMA bill!
Source: Breitbart