Man Arrested For Widescale Election Crime in PA – He's Accused of Forging Signatures to Get Dems on the Ballot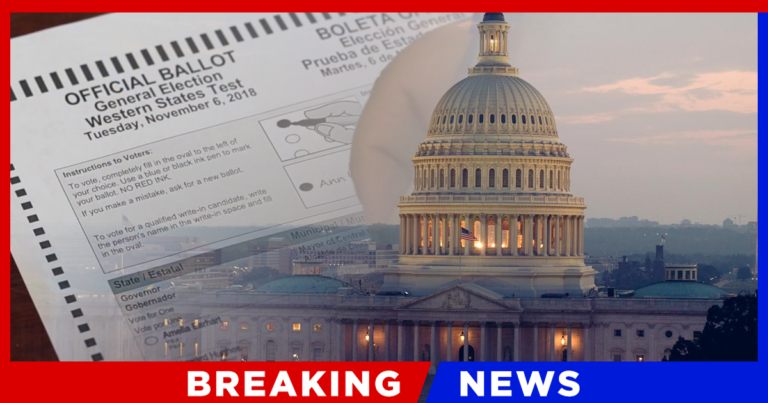 Election integrity is still one of the hottest topics of debate in America. Numerous cases have hit courts throughout the nation, and many citizens still don't trust the system.
It doesn't help when arrests are made in regards to clear-cut voter fraud, either. It puts up another red flag that in fact, our voting system isn't 100% reliable at all times.
But at least in this case, the perpetrator was caught — and will likely be punished.
Some right-wing Americans remain skeptical after the tepid Republican performance during the midterm elections. And it's possible that we could see investigations and probes in the near future.
But this is a problem that has been around for years, as evidenced by this latest news:
Democratic Pennsylvania Governor-elect Josh Shapiro has announced that a former campaign consultant has been arrested and accused of "wide scale voter fraud."
According to authorities, a consultant from Philadelphia named Rasheen Crews was taken into custody this week, and he's facing some very serious ballot-related allegations.
As it turns out, Crews was forging signatures (via The Daily Caller):
Philadelphia political consultant Rasheen Crews was arrested Wednesday and charged with forging signatures on nomination petitions so that he could get his Democratic clients on the ballot during the 2019 primary races in the city, Shapiro's office announced.
BREAKING

My Office has arrested Rasheen Crews, a political consultant, on charges related to forging signatures on nomination petitions in municipal elections.

An important reminder that interfering with the integrity of our elections is a serious crime.https://t.co/ApxmufLWdk

— AG Josh Shapiro (@PAAttorneyGen) November 16, 2022
In a statement, Shapiro said:
By soliciting and organizing the wide scale forgery of signatures, the defendant undermined the democratic process and Philadelphians' right to a free and fair election.

My office is dedicated to upholding the integrity of the election process across the Commonwealth, to ensure everyone can participate in Pennsylvania's future.
It seems Democrat candidates hired Crews to help them get enough signatures to run in primary races.
Crews than "forged signatures on multiple petitions" to get this done, and then those petitions were notarized and filed. Over 1,000 signatures were duplicated, which might've had a big impact.
Jason Rubin, one of the clients, said he hired Crews to do this petition work for $2,500. He noticed something was wrong when "two of the pages had names added to the petitions."
Officially, Crews is being charged with Criminal Solicitation to Commit Forgery and Theft by Failure to Make Required Disposition.
That's a lot of words for "he was trying to cheat." But of course, it amounts to about the same thing.
Most Democrats continue to maintain that the election integrity issue is blown out of proportion, while Republicans often say it's an even bigger problem than most realize.
Either way, expect it to be a primary topic of concern when the 2024 presidential election rolls around.
Key Takeaways:
A former political consultant has been arrested for forging signatures on petitions, to get Democrat candidates on the ballot.
He allegedly forged and duplicated over 1,000 signatures.
PA Lt. Gov-elect Josh Shapiro said that "interfering with the integrity of our elections is a serious crime."
Source: The Daily Caller