After Man Tries To Jump Trump's Border Wall – Well, Let's Just Say It Didn't End Great For Him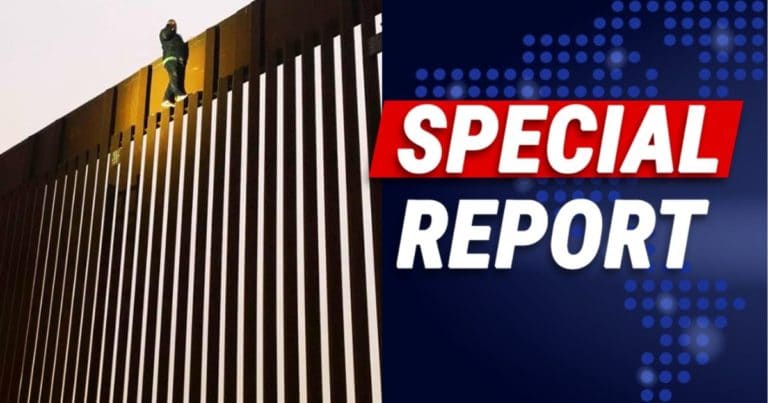 Democrats are still eating sour grapes over Trump's success at the border. Despite their opposition, the wall is going up.
But many liberals claim the wall just doesn't work. Perhaps that's why some people think that scaling Trump's big beautiful wall is a doable achievement.
They must not be good at measurement. Because a 30-foot wall, is a 30 FOOT WALL. You just can't hop over something like that.
And one guy just learned the hard way not to try and jump Trump's wall.
From NBC San Diego:
Cal Fire San Diego County said firefighters rescued one person stuck on the U.S.-Mexico border fence in the Otay Mesa area early Tuesday morning.

U.S. Border Patrol found one person stuck at the top of the fence and called firefighters to assist at around 5:45 a.m.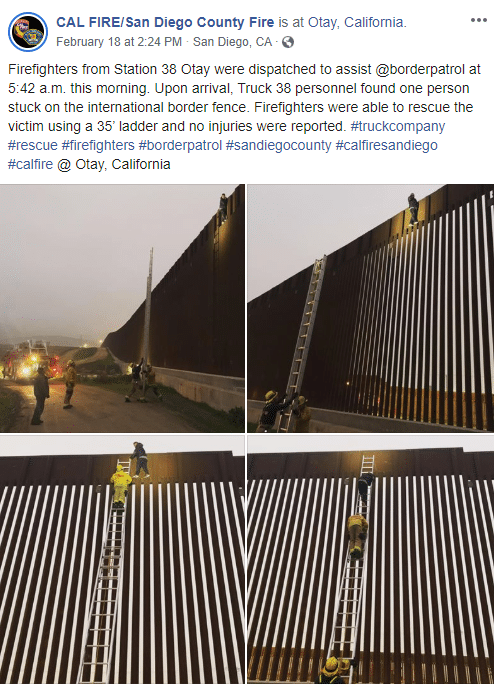 Border Patrol and firefighters had to rescue a man stuck on top of the border fence. Apparently, this dude thought scaling a huge border fence was easy as pie.
He thought wrong.
Some might say he "succeeded." Think again. The goal of a border jumper is to not get caught. But when firefighters and Border Patrol have to come get you… you're not doing it right.
The border fencing system worked as intended. The high 30-foot fencing is supposed to slow down any would-be jumpers.
As they struggle to climb this thing, it gives Border Patrol ample time to make their way there and apprehend them.
In more "high traffic" areas, there is an additional 18-foot barrier, with a road between, that gives Border Patrol even more time.
Anyone that thinks this wall system is easy to scale hasn't been acquainted with gravity any time soon.
Psst, hey! Here's a secret: this is exactly why Democrats oppose the wall so much. They know it's so effective. Once it's fully built across the entire border, our country will be secured like never before.
And the bad news for them is: the wall is going up no matter what.
SHARE to show people what happens when you try to jump Trump's wall!
Source: NBC San Diego