Hours After Manchin Sneaks in Democrat Budget Bill – It Could Still Get Sabotaged by His Buddy Senator Sinema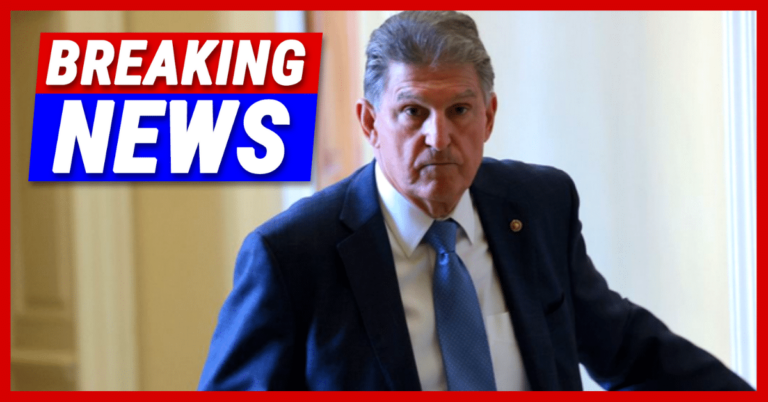 What's Happening:
Manchin thinks he's so smart, but his latest gambit could quickly blow up in his face.
After opposing high taxes and government spending, "moderate" Sen. Joe Manchin recently turned against hard-working Americans.
He announced that he is working with Chuck Schumer on a spending package that will throw hundreds of billions to "climate change," while raising corporate taxes.
But this deal isn't done yet. And another moderate might spoil the whole thing.
From Newsmax:
The surprising $740 billion reconciliation deal between Senate Majority Leader Chuck Schumer and Sen. Joe Manchin could hinge on Sen. Kyrsten Sinema…

"We do not have a comment, as she will need to review the text," a Sinema spokesperson told Axios.

Sinema and Manchin are moderate Democrats in a Senate split evenly along party lines. The Arizonan was not included in the Schumer-Manchin secret discussions.
Joe Manchin made some kind of deal with Chuck Schumer to support another version of Biden's radical spending package.
But the deal reportedly did not include Sen. Sinema, another moderate Democrat.
Both Manchin and Sinema have previously opposed bills and plans by their left-leaning Democrat colleagues.
Because the Senate is split 50/50, Democrats need all of its members to pass this bill. Otherwise, it is dead.
Schumer may have won Manchin over (because he often crumbles), but maybe not Sinema.
Her office did not give an official comment, saying the senator needed to "review the text."
Does that mean she is likely to reject the new deal or support it?
Democrats are getting increasingly desperate as we get to the midterms. They desperately want to pass a spending package now, so they can claim it as a win going into the elections.
They are already facing an uphill battle, given how poorly the country has fared over the last two years.
Will Sinema take the bait and support a bill that will only add more fuel to inflation's fire? Will she cave to the radical left, who wants to slash and burn America's future?
I guess we'll have to find out.
Key Takeaways:
Joe Manchin turned on the country to support Schumer's radical spending bill.
While they made a closed-room deal, they did not include moderate Sen. Sinema.
Sinema has not issued a comment on whether she will support or reject the deal.
Source: Newsmax