Matthew McConaughey Gives Americans Coronavirus Order – "Turn A Red Light Into A Green Light"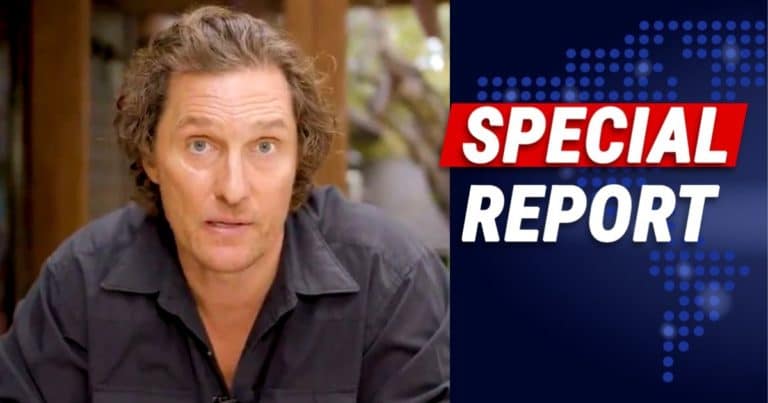 Let's be real here for a second, Hollywood is normally the last place I go looking for advice and direction.
Especially right now. Numerous celebrities have been called out over their insensitive and idiotic responses to the coronavirus.
But one bright spot through all this is Texan native Matthew McConaughey. He posted a short video on his tweet feed.
In it, he provided a message to all Americans. It's definitely one you want to watch.
From Fox News:
Matthew McConaughey posted a video message on Twitter to his 2.5 million Twitter followers calling for unity as the world continues to deal with the rapidly spreading coronavirus outbreak.
"because every red light eventually turns green"
Man, I'm encouraged, how about you? We're going to get through this, America, and we'll be stronger on the other side.
In his calm, Southern drawl, McConaughey encouraged Americans battling this virus. He urged everyone to have courage and put aside our differences.
He reminded us that we need to work together to overcome this crisis. And that there is a "green light" at the end of this "red light."
It was a refreshing break from the endless worry and nonsense we usually get from the media and Hollywood.
And it's a reminder that there are bigger things than partisan fights and petty bickering.
It's rare to see this kind of insightfulness and kindness from a Hollywood celebrity. So, it's worth appreciating it.
SHARE this story to encourage your friends and family!
Source: Fox News