After Impeachment Trial Moves To Senate – Maxine Waters Admits The House "Will Not Stop" Further Impeachment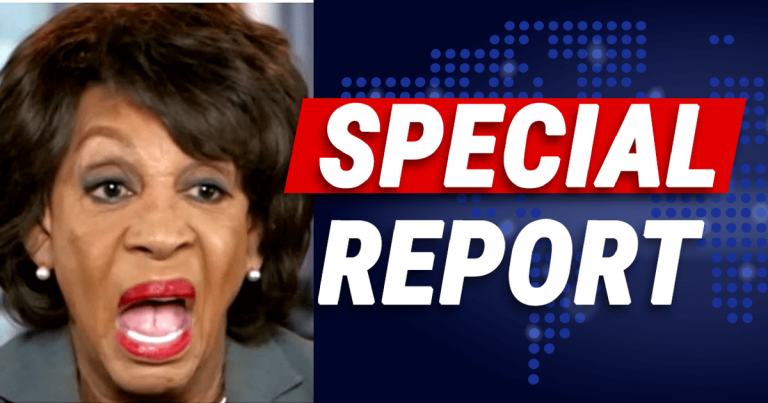 House Democrats rushed through their impeachment inquiry, because they claimed it was urgent. Right?
They said they are trying to seek justice against Trump—whom they accuse of breaking the law.
(Hard to believe that, when they've been talking about impeachment since day one of his presidency.)
From all appearances, their impeachment scheme will fail in the Senate. And some House Democrats are cracking.
We think it looks like fringe members, like Maxine Waters, are letting down their mask and showing their real agenda.
No matter what, they will keep fighting to regain power.
From YouTube:
 Democrat Rep. Maxine Waters suggested that there may be even more "impeachment activity" in the House, saying that "we will not stop."
Wow, how sad.
Instead of trusting in the American people to decide our president, Waters admits she "will not stop," and that it may lead to more impeachment activity.
Really, Maxine? If the Senate votes to acquit, you really need to take a rest. We get it, you don't like him.
But this endless digging for reasons to impeach? Looks to us like you're on a crusade for power, not justice.
From the beginning of this impeachment, we suspected it was about undoing 2016 and winning in 2020.
During their years of dreaming of his impeachment, President Trump did what Democrats thought was impossible.
He did Obama said needed a "magic wand"—he brought back jobs, slashed regulations, and restored American freedom—and confidence.
He halted the radical, left-wing march into socialism that Obama started. Today, the Democratic Party appears to have fallen off the cliff entirely.
We think all their major 2020 candidates are pushing socialist policies in one way or another.
It seems the only way they can get back power is not through democracy, but by impeaching Trump.
Should they even be called "Democrats" anymore?
SHARE to make sure everyone knows what Maxine and her buddies are up to!
Source: YouTube