McCarthy Finds "Major Hole" In Democrat Impeachment – Their Case Could Implode In Just Days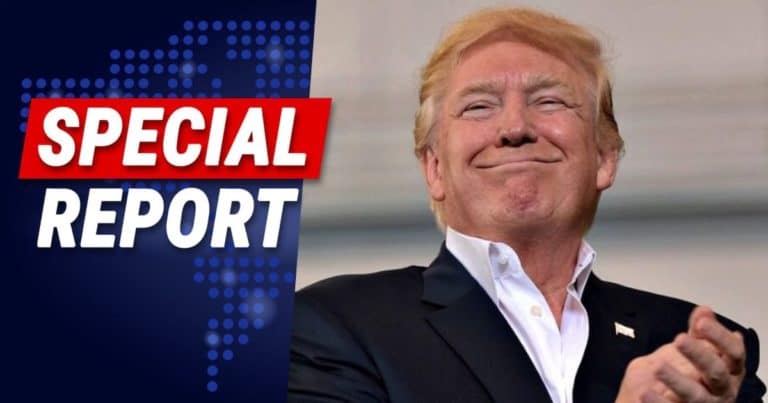 Welcome to impeachment week, fellow citizens.
It's crunch time for President Donald Trump, as the impeachment trial hits the Senate.
But one former U.S. attorney believes Democrats don't have a leg to stand on. Also, he says it's clear there's a "major hole" in their case.
Andrew McCarthy wrote in the National Review (via The Blaze) that impeachment Democrats are missing something critical…
Above all, this could mean a quick and decisive victory for our President!
McCarthy wrote:
[Democrats] do not have an offense sufficiently grave for invocation of the Constitution's nuclear option.
I think he's 100 percent correct.
McCarthy points to the "machinations and posturing" of the impeachment-hungry Democrats. He says all of it would be "ridiculous" if they had a case.
He concluded by saying that "none of this would have happened if there had been a truly impeachable offense."
Furthermore, if there was an impeachable offense, McCarthy argues that they would've allowed Trump's lawyers to be present during the House hearings:
Democratic leaders would have worked cooperatively with their GOP counterparts, as was done in prior impeachments.

They would have told the president: 'Sure, you can have your lawyers here, and call whatever witnesses you want.'
Exactly right.
It does appear as if Democrats have not followed due process. That's why so many Republicans are calling this impeachment inquiry a sham.
Similarly, McCarthy reminds us of one fact:
Impeachment should be reserved for "historically extraordinary wrongs." And according to many, Trump certainly isn't guilty of any such thing.
As a result, many right-wing politicians and citizens are calling for a quick end to these impeachment proceedings.
McCarthy believes there is no impeachable crime here. And so do many Americans … don't you?
SHARE if you agree that Trump is innocent of any impeachable crime!
Source: The Blaze