Days After Meat Plants Start Shutting Down – President Trump Gives Direct Executive Order To Keep Them Open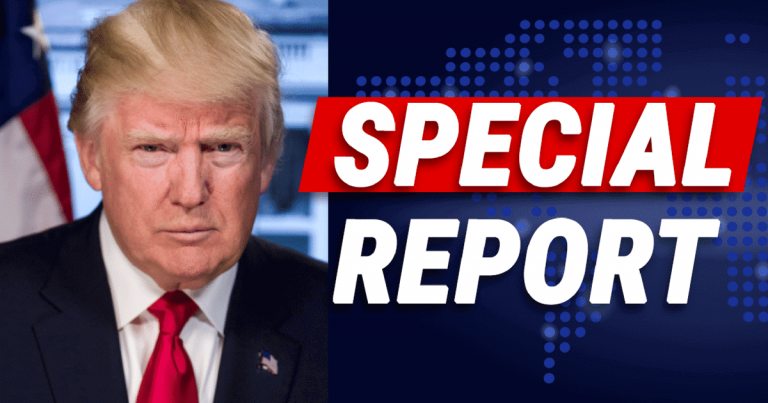 The government-mandated shutdown has sent a ripple of disaster across our economy and communities. One major area of concern? Our food supply.
A few meat processing companies like Smithfield (owned by a Chinese billionaire) have shut down some plants. They say it's because workers have gotten sick. But perhaps it has something to do with lost profits, due to closed restaurants?
Regardless, the president will not allow companies to put further strain on the American people. And now he's acting.
From Bloomberg:
Using the Defense Production Act, Trump is ordering plants to stay open as part of the critical infrastructure needed to keep people fed amid growing supply disruptions from the coronavirus outbreak. The government will provide additional protective gear for employees as well as guidance.
President Trump used the power of the Defense Production Act to order food plants to stay open.
Through this law, the president can directly order companies to work for the government (through contracts). But at the very least, this will compel food providers to keep their doors open.
In addition to this, the government will provide additional PPE for workers. This should quell complaints from labor unions, who appear to be using the crisis as leverage.
This isn't the first time we've seen state governments or companies use the crisis to get their way. Truck drivers' union wrote an "open letter" to Trump, demanding support.
States run by Democrats have seemed to try to squeeze federal dollars from the government. All to cover their longstanding debts (as called out by Mitch McConnell).
Are meatpacking plants really worried about sick workers? Or do they see shrinking profits from a drop in demand—and are trying to get a bailout of their own?
We don't know for sure. But we do know that farmers have been dumping milk and eggs because schools, restaurants, and other venues aren't buying food. Meatpacking plants are probably facing the same situation.
That might be the real reason they are appealing to the government. Or do you think big companies can't both stay open AND keep workers safe?
You know what's the perfect solution? Reopening America. Demand for meat will skyrocket once restaurants, hotels, and other events are allowed to function again.
That's happening in a few states. But it needs to happen everywhere else. Until Democrat governors stop acting like dictators, we won't see anything change.
Until then, the president will continue to battle this crisis of fear, disease, and opportunists.
SHARE to thank President Trump for protecting our meat supply.
Source: Bloomberg