After Media Claims Barr's 2020 Investigation Is Over – Billy's Team Fires Back, Clarifies That They Are Still Probing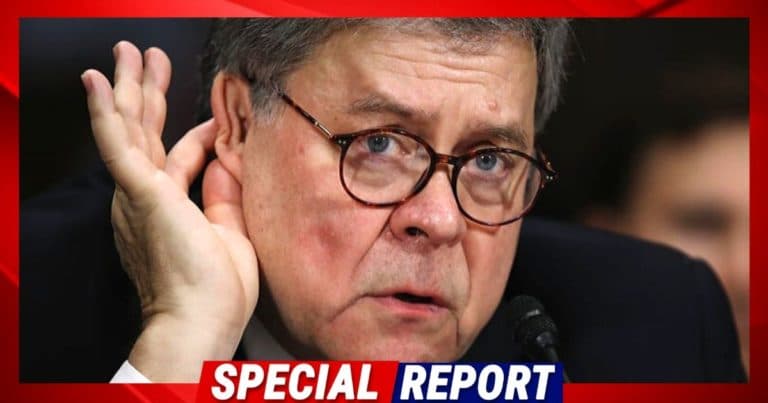 In the past week, many media outlets reported some big news: evidently, the Department of Justice had completed its investigation into "voter irregularities" in the 2020 presidential election.
Reportedly, no evidence had been found to support any assertions of ballot abuse or manipulation, and the DOJ had essentially ended its probe into any such claims.
But Attorney General William Barr has just refuted these reports.
Originally, The Associated Press reported the following:
Barr told the AP that U.S. attorneys and FBI agents have been working to follow up specific complaints and information they've received, but 'to date, we have not seen fraud on a scale that could have effected a different outcome in the election.'
This revelation quickly made the rounds, and was subsequently reported at other news outlets.
However, a DOJ spokesperson is now saying these sources "incorrectly reported" on the situation, and clarified both the AP's original report and Barr's stance:
'Some media outlets have incorrectly reported that the Department has concluded its investigation of election fraud and announced an affirmative finding of no fraud in the election.

That is not what the Associated Press reported nor what the Attorney General stated. The Department will continue to receive and vigorously pursue all specific and credible allegations of fraud as expeditiously as possible.'
Barr did draw criticism from Trump supporters when he said that thus far, the DOJ and DHS hadn't found enough evidence to substantiate any claims of "systemic fraud."
He also said his team hadn't been able to confirm that some voting machines had been programmed or manipulated in some way.
That being said, the DOJ continues to pursue claims concerning wrongdoing in the 2020 election, and added that the federal criminal justice system isn't necessarily the solution.
As Barr recently stated:
Most claims of fraud are very particularized to a particular set of circumstances or actors or conduct. … And those have been run down; they are being run down.

Some have been broad and potentially cover a few thousand votes. They have been followed up on.
The Trump campaign has voiced its displeasure with Barr's remarks, concerning an apparent lack of evidence.
The President's team accused Barr of giving this opinion "without any knowledge or investigation of the substantial irregularities" involved in the election.
But regardless of the current situation, the Attorney General has clarified: they will continue to look into these claims, and the probes are not yet over. Which means more news could be in the horizon.
In the meantime, Trump supporters are hoping the DOJ digs up something concrete. Otherwise, Joe Biden's inauguration in January might be inevitable.
Key Takeaways:
Reports circulated that the DOJ had completed their probes into possible election 2020 irregularities.
AG Barr has refuted this report. While he said they haven't found any evidence just yet, the investigations will continue.
Trump's legal team chastised Barr's DOJ for not investigating fully.
Source: The Daily Wire