Media Is Silent On Major Trump Accomplishment – In 3 Years Donald Has Achieved Dominating Energy Independence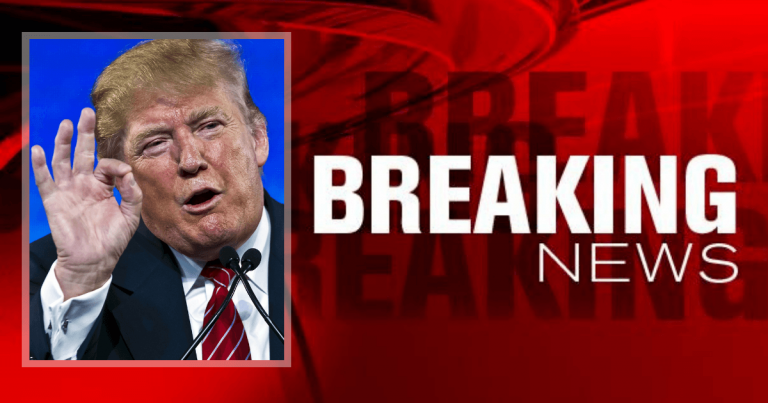 They won't talk about it – they said 'The Donald' couldn't do it!
President Trump has done so much for America in recent years, it's almost hard to keep track of it all.
We have a thriving economy, thanks to his tax and regulation cuts. He scored historic new trade deals, including replacing the toxic NAFTA with USCMA.
And that's not even mentioning his defeat of ISIS and brand new federal court judges.
Keep in mind he's done this with massive opposition from Democrats and the mainstream media.
But let's talk about one of his greatest achievements, one that few outlets will even mention.
From Fox News:
"The United States is now — and I said it and I'll say it all night long — number one producer of oil and natural gas in the world. And there's nobody even close," said Trump…

"There is one of the president's biggest wins that's received very little publicity — energy independence," said Varney on his Fox Nation show "My Take" on Wednesday. "Energy dominance is a Trump win. An American win. So why reverse it? Why throw this president out of office in the middle of the most prosperous period in years?"
Thanks to policies enacted by President Trump, America is producing more energy than any country in the world.
In some cases, this is the first time we had such energy dominance on a global scale.
During the Obama years, we were at the mercy of foreign nations. Why? Because of his radical, left-wing "environmental" agenda, companies couldn't harvest the rich resources under our feet.
That meant we had to shell out big bucks just to get energy from nations that aren't our friends.
Today that's all changed. We've made a complete 180, thanks to Trump.
We are the number ONE producer of oil and natural gas in the world. According to the president, "there's nobody even close" to us.
Not even the Middle East or Russia can match our production. And that has produced a drop in energy costs.
You probably noticed the drop in gas prices. And those numbers are getting lower, because we are producing 12 million barrels a day.
Sorry bleeding heart environmentalists, this is a good thing for our country.
And you're saving money this winter, because America is producing more natural gas than anyone else in the world. So crack up that heat, you can afford it!
This energy dominance means a more independent and free America. It means more Americans are saving money—and earning money.
And for this, the Democrats want to impeach the president…
SHARE to thank President Trump for making America energy independent!
Source: Fox News