After Media Hits Trump On Caravan, Obama's Dirtiest Skeleton Falls Out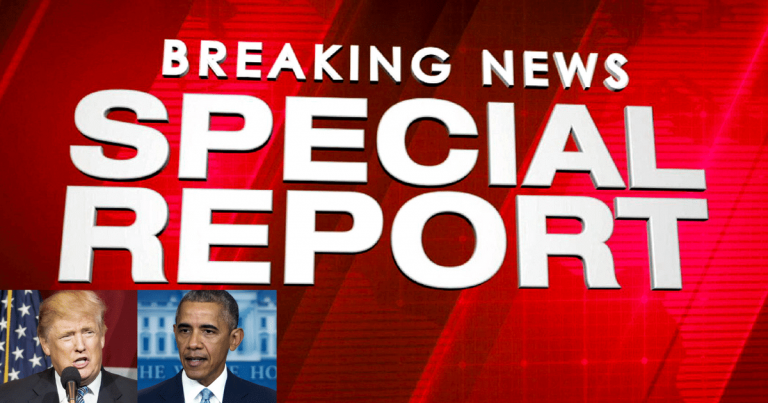 Obama thought his dark past was safe – now it's out in the open.
The liberal media, as usual, has been distorting the events at the border.
Hundreds of migrants attacked our Border Patrol, throwing rocks and bottles. They responding using non-lethal, crowd control methods.
This was the appropriate response, given the violent actions of migrants.
Our dishonest media has tried to smear Trump over the necessary actions. They want you to believe that our president is being cruel.
Apparently, they didn't care when—in 2013—Obama's Border Patrol did the EXACT. SAME. THING.
From Washington Examiner:
As the Trump administration's use of tear gas on migrants trying to illegally cross the border over the weekend draws backlash, a 2013 story about the Obama administration using a similar method on disorderly migrants resurfaced…

Almost five years ago to the day, Border Patrol agents used pepper spray to force back a crowd of migrants who had tried to illegally cross the border. That group had also thrown rocks and bottles at agents, the San Diego Union-Tribune reported in November 2013.

The Obama administration's use of force, however, did not receive the same level of coverage by news organizations as the Trump administration's actions.
This is why we cannot believe a word the Left says.
SHARE if you support Donald Trump, not the double-standard media!
The liberal media cannot stop spreading false news. They had no problem when Border Patrol used non-lethal methods to stop them five years ago.
But when Trump allows it—in order to defend the U.S. border—liberals are outraged.
And Obama himself is out there criticizing Trump, saying he's causing a big scene at the border. That's rich coming from him.
I don't see Obama or the media going down to the border to protect America themselves. Yet our Border Patrol agents have to put themselves in harm's way to protect our country, only to be smeared.
These migrants have proven to be unpredictable. They attacked Mexican authorities.
The ones at San Ysidro used rocks and bottles to harm our agents.
In turn, our Border Patrol used non-lethal methods to stop the violence. They could have done much more!
But they showed restraint. The news isn't mentioning that. Hmm, I wonder why…
President Trump will do whatever it takes to protect Americans and end this spectacle at the border. The Left doesn't care. They are safe in their wealthy neighborhoods, far removed from this crisis.
SHARE if you support Donald Trump, not the double-standard media!
Source: Washington Examiner