After Melania Gets Booed In Baltimore – She Silences Them With A Classy Comeback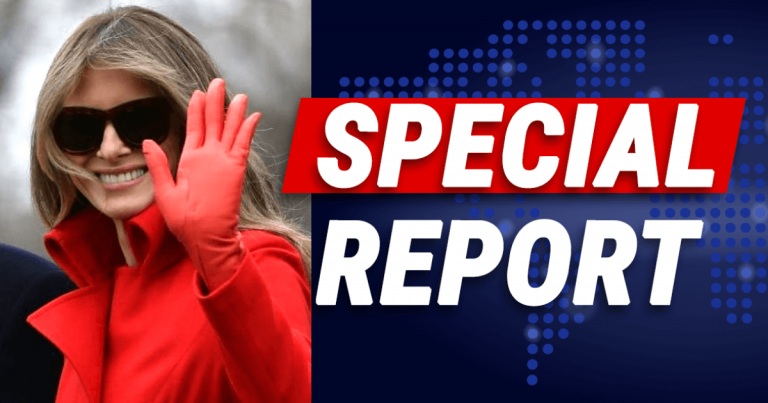 Melania refuses to sink to their level – and does the exact opposite!
Go ahead, keep going after our First Lady, liberals.
You're just trying to get a rise out of her. You just want her to sink to your level. But guess what?
She never does.
Melania Trump remains the epitome of class and sophistication, even when she's publicly booed on stage.
See, that's what happened when she arrived at the B'More Youth Summit at the University of Maryland in Baltimore.
The First Lady was only there to help promote healthy lifestyles.
But of course, with so many liberals in colleges today, Mrs. Trump suffered a rude welcome.
Yeah, I know what you're thinking…
A bunch of ungrateful snowflakes treating our First Lady like terribly. And she wasn't even there for any political reason.
After all, she just wants to encourage our youth to make good decisions. What's wrong with that?
Nothing. But still, the boos came flooding in.
And yet, Melania didn't blink in the face of such rudeness. She didn't even directly acknowledge the boos.
Instead, she issued the following statement to the New York Times:
We live in a democracy and everyone is entitled to their opinion.

I remain committed to educating children on the dangers and deadly consequences of drug abuse.
Perfect!
With this response, FLOTUS not only takes the high road, but she embarrasses those thankless people who booed her.
She refuses to fight fire with fire, and refuses to be dragged into an adolescent battle.
Rather, Melania stoically, even joyfully, sticks to her job and maintains the highest level of professionalism and class.
THIS is why Mrs. Trump is so widely loved:
She never says a bad word about anyone, even those who constantly go after her. And all her goals are in the best interests of the future of this country.
Period.
SHARE if you think Melania Trump is the classiest First Lady you've ever seen!
Source: The Daily Caller