Melania Gets Decked Out For July 4th Parade – She Turns Heads In White And Many Colors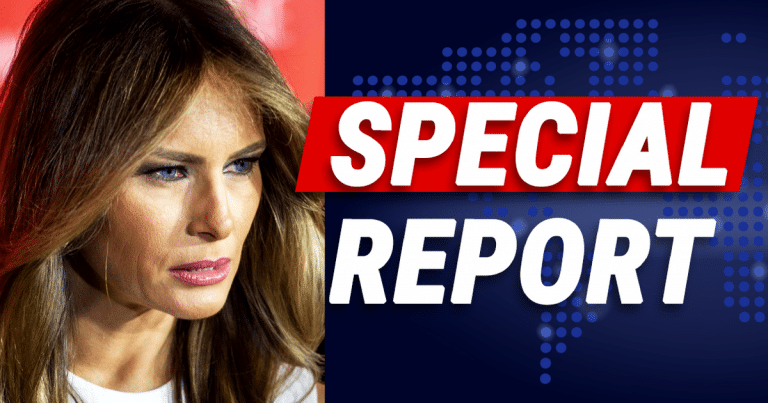 She stole the show!
People are talking about the amazing show President Trump put on this Fourth of July, complete with tanks, jets and helicopters.
But as Americans were dazzled by the lights and parade, they were equally dazzled by the appearance of the first lady.
Melania Trump never ceases to impress. While the media seems to ignore her, Melania wows the world with her poise, charm, and fashion sense.
She pulls out all the stops for holidays and special events. And that was especially true for Trump's "Salute to America."
From the Daily Caller:
The first lady looked just as striking as ever in the calf-length asymmetric sleeveless number, with one bow sleeve and colorful bands throughout the dress, as she joined President Donald Trump at the Lincoln Memorial for a "Salute to America" celebration ahead of Trump's speech to the country.
As usual, Melania wowed with her classy, never showy, style.
Her dress was beautiful and patriotic. The perfect way for the first lady to show her American pride.
And she matched Donald perfectly!
At every event, Melania seems to know exactly what to wear. Many think she's got a lot more style than the last First Lady.
What do you think of her gracing the Lincoln Memorial?
Just amazing.
You won't catch our First Lady wearing something tasteless. Nor will you ever see her showing a shred of disrespect toward our country or people.
She's proud of America and her President.
That's something both men and women can learn from her!
SHARE if you loved Melania's July 4th dress!
Source: Daily Caller