Melania Trump's Major White House Move Comes Out – Book Claims FLOTUS Gave Donald Important Advice After Al-Baghdadi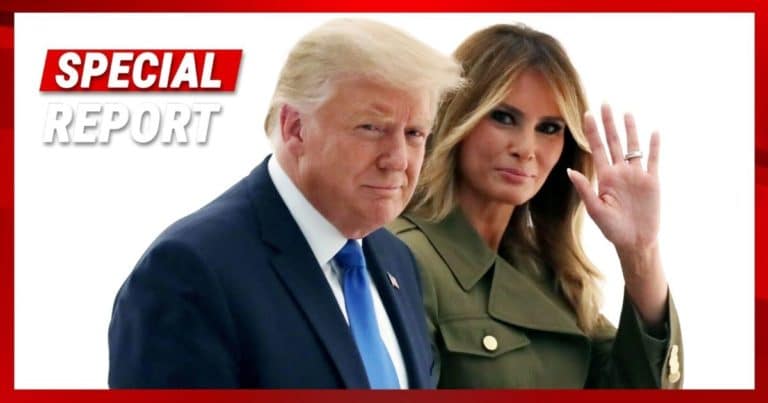 When Melania Trump was First Lady, she got a lot of attention for her work with children, her ability to stay away from the mud-slinging in Washington, and her fashion sense.
However, many didn't realize that she was also playing a significant role alongside her husband. As it turns out, she might've had more influence over Donald than anyone might've thought.
Proof of that has arrived in a new book, which outlines Melania's surprising role in a critical military operation.
Former acting Defense Secretary Christopher Miller has a new book out, called "Soldier Secretary: Warnings from the Battlefield & the Pentagon about America's Most Dangerous Enemies."
It's slated to arrive on bookshelves this week (February 7) but before it goes on sale, The Daily Caller has snagged a very interesting story from the book's pages.
As it turns out, the First Lady actually sat in the Situation Room during the killing of ISIS leader Abu Bakr Al-Baghdadi. And Melania wasn't just there as window dressing, either.
Her "unexpected presence" was noted by Miller:
Secretary of Defense Mark Esper quickly gave up his seat and she sat down next to the President, who introduced her to us as if we didn't know who she was.

Her presence was unexpected, to say the least. I wondered how it would play in the press if word got out that the First Lady had popped in to watch a major military operation.

Not my problem, I figured. And after all, it was her house.
To this point, nobody outside Washington knew that Melania Trump was in the Situation Room at this time.
Miller says President Donald Trump didn't ignore his wife; in fact, he told Brig. Gen. Marcus Evans to bring the First Lady "up to speed." This likely surprised the assembled group as well.
That's when the U.S. decided to "unleash their combat dog" into the building with al-Baghdadi, with the commandos following closely behind.
The ISIS leader wouldn't be taken alive or killed, however: he killed himself, two of his wives, and his two children by detonating a suicide vest. Such a grisly end won't shock people familiar with ISIS, though.
Later, Donald Trump asked the team how he should tell American citizens about the successful operation.
Then, to everyone's surprise, the First Lady "took over."
'You should talk about the dog,' she said, Miller wrote. 'Everyone loves dogs.'

Donald Trump agreed.
President Trump took that piece of advice and brought Conan the dog to the White House, where the brave canine received an award.
Trump made a press event out of it, and commended the dog for doing "such a great job in capturing and killing the leader of ISIS." But nobody knew that it was all Melania's idea.
Given the ghastly details, it seems like the First Lady's instinct was correct: focus on the good, on the bravery of the dog, rather than the nastiness of the suicide vest.
It also makes people wonder: how much more influence did Melania have during her time in the White House? What other advice did she offer her husband?
It certainly casts the former First Lady in a different light, and shows her fans that she really took her job very seriously — and Donald wanted her to be involved.
Key Takeaways:
Former First Lady Melania Trump was involved in a military operation that took down an ISIS leader.
According to a new book, she was in the Situation Room and was "brought up to speed" on the situation.
She later gave her husband advice on how to tell America about the results, and Donald Trump accepted the idea.
Source: The Daily Caller