Melania Shows Off Fireworks Dress – Turns Heads At Trump's New Years Party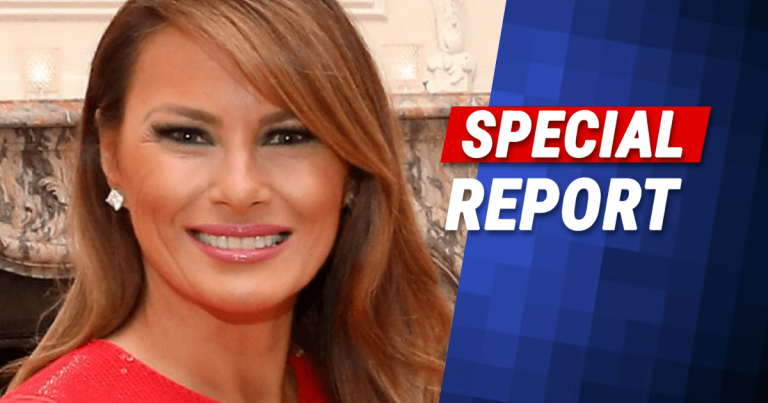 First Lady Melania Trump pulled out ALL the stops for the coming of the new decade.
Sure, she looks fantastic in everything, but she chose some truly jaw-dropping outfits to celebrate the holidays.
She ended 2019 and started 2020 with a bang, too!
Mrs. Trump's final ensemble choice for the year might just be her best yet…
Her selection for the New Year's Eve party at Mar-a-Lago made everyone stand up and take notice!
Melania went with a sleeveless, floor-length gold-and-black dress, and it absolutely sparkled just like the fireworks.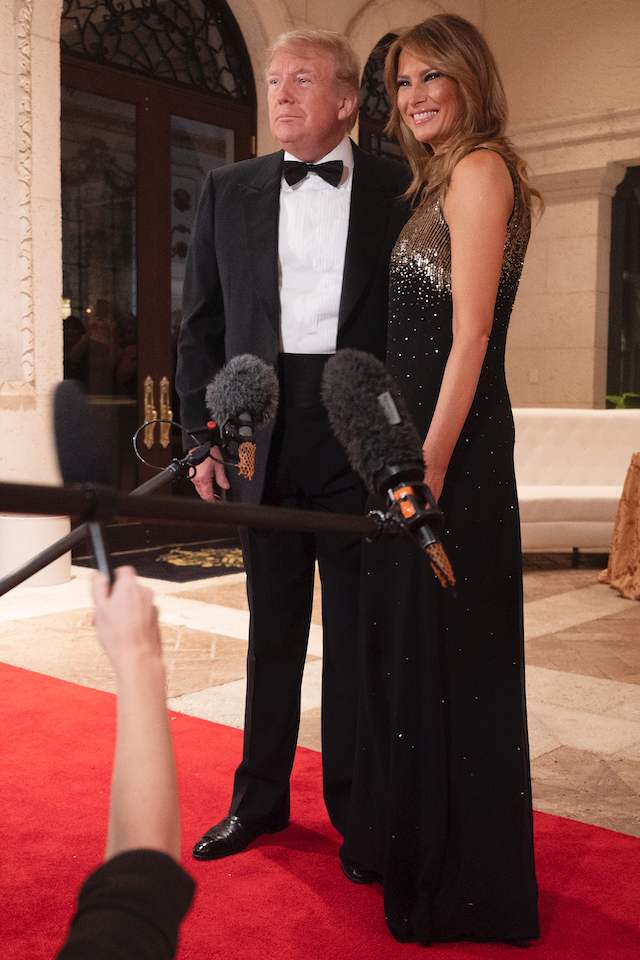 Like I said, she looks amazing in everything. But sometimes, she goes above and beyond … and this is one of those times.
In fact, she looked so great Donald couldn't resist throwing up a video on Twitter:
— Donald J. Trump (@realDonaldTrump) January 1, 2020
That's our First Lady: classy, elegant, and beautiful as ever!
No wonder all the cameras were snapping like crazy. I mean, wouldn't YOU take her picture?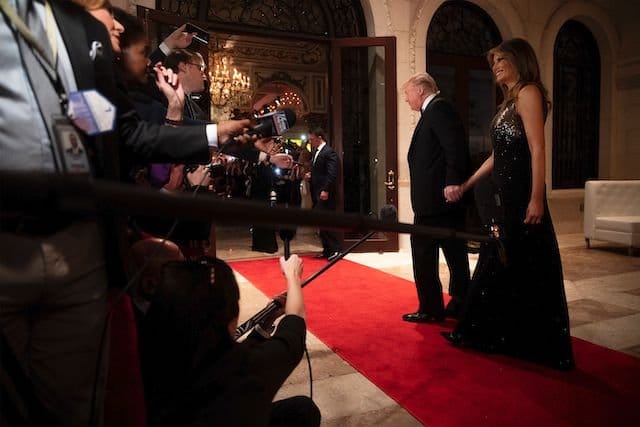 Have you noticed that Donald is always smiling when Melania is on his arm?
Well, I'm not surprised. Just look at her!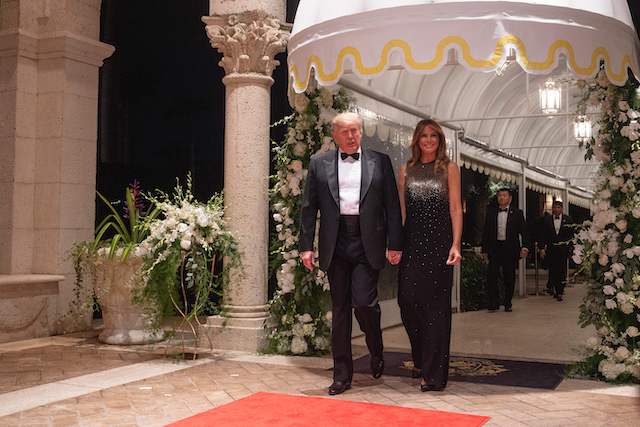 There's no doubt about it: Melania Trump is the perfect embodiment of grace and beauty.
And I can't wait to have her as First Lady for another four years after 2020!
SHARE Melania's latest fashion triumph — it'll start your New Year right!
Source: The Daily Caller