Trump Fan Tells Very Touching Story Between Melania And Israeli President's Wife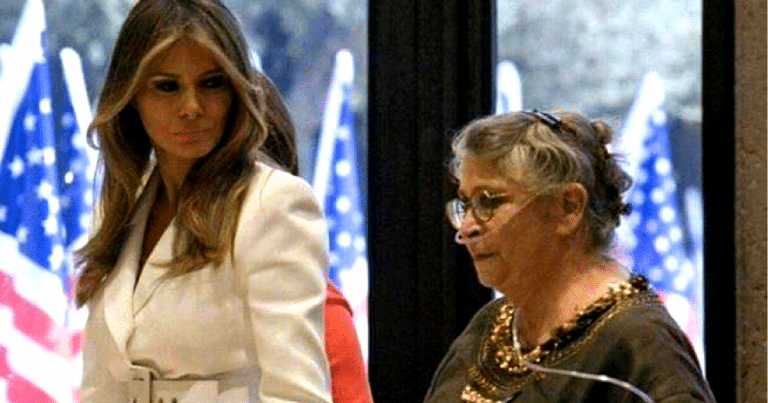 I can't stop posting about how amazing Melania Trump is!
It seems every day I hear about something else she has done that is amazingly heartwarming. It's such an honor to have her as our First Lady.
Here's what happened:
President Trump and First Lady Melania are visiting Israel and met with The President of Israel and his wife Nechama.
Neschama gave Melania a warm welcome at the door.
As you can see in the pic below, she has an oxygen tank to assist her breathing and must carry it around with her wherever she goes.
When she mentions this to Melania, she responds with the sweetest reply ever!
Check it out:
(I'll copy the text below in case you have trouble reading the post.)

It reads:
You won't see this picture in the US media. Nechama Rivlin, President Rivlin's wife, welcomed the First Lady Melania Trump at the door. As they were about to walk inside Nechama whispered to Melania that she will do her best to catch up with the walking pace, but she might be a bit slower because of her medical condition which requires her to use an oxygen tank. Melania took her hand, looked at her and said: "We'll walk at any pace you choose."And so they walked, slowly, gracefully and proudly, hand in hand."
What an amazing personal look at our First Lady and what a great representation of the United States.
If you are like me, you didn't hear anything about this yesterday in US media. Luckily we are here to give you all the REAL news going on that the MSM refuses to show.
Things like sweet moments from our wonderful First Lady.
Thank you Melania!
————————–
Source:Facebook/Reddit