Right Before The 2020 Election, Melania Trump Flattens Joe Biden In Video – He's A Career Politician With No Results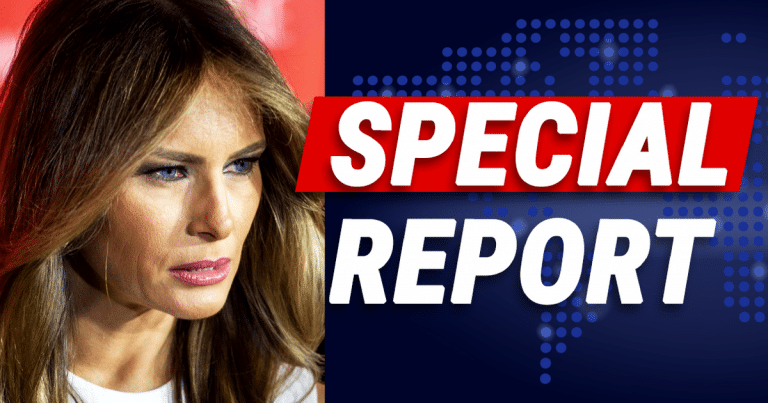 What's Happening:
Melania Trump came out swinging for her husband in the final days of the election.
She clearly wants four more years of Donald in the White House. And she was quick to go after Joe Biden.
This is what the first lady said about Mr. Basement:
"Joe Biden says he could do a better job leading our great nation. Apparently, when you hide in a basement, you feel safe communicating your wishful thinking," said Melania Trump, after accusing Democrats and the media of spending "almost the same amount of time and energy" on impeachment as fighting COVID-19.
Then she hammered Biden over his 40+ year "record" in Washington:
She noted, "All you have to do is look back on his 47 years in political life to determine whether you think he is suddenly capable of putting the American people first."
Melania, known for her grace and elegance, openly criticized Biden for his continued record of failure.
She hammered him for hiding in his basement as Americans struggled with COVID. He complained about Trump's decisions but offered nothing of substance of his own.
Melania went on to criticize Biden's 47 years in D.C. and what little he's done for Americans. She questioned how "suddenly" he'll be able to put us first—when he hasn't done it yet.
Many Americans appear to agree with the first lady. Joe Biden was a senator for decades. He was Obama's right-hand-man for eight years.
Yet only now is he ready to fix all the problems in our country. What was he doing in the Senate for all those years? What was he doing as VP all those years?
It seems Biden can make plenty of promises, but can't back them with actions. The man wants to replace Trump, but can he do a better job of running the country?
I think you know the answer to that. And so does Melania.
Do you want Melania Trump to be the First Lady for four more years?
Key Takeaways:
Melania Trump hammered Joe Biden in her last few appearances on the campaign trail.
She attacked him over hiding in the basement during the pandemic.
She also questioned his 47+ years in government.
Source: Daily Wire, Daily Wire