Melania Delivers Moving Speech To The Front Lines – Her Video Rallies Our Heroes And Thanks Them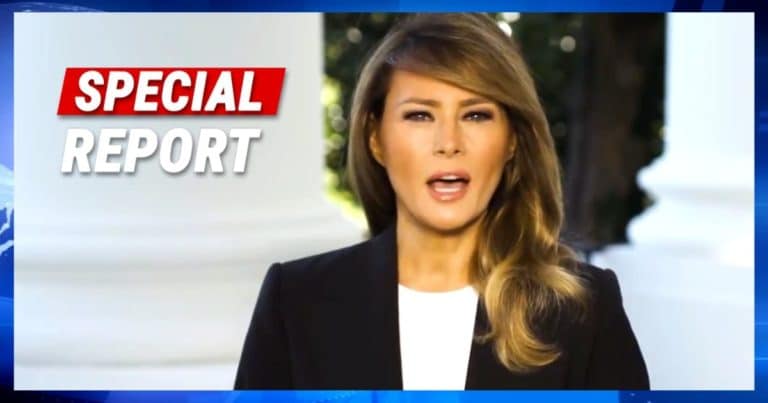 First Lady Melania Trump may not be calling the shots in the White House, but she is a symbol of American grace and solidarity.
She has helped to lead the way with her speeches during this crisis. And the best part is that every single one has a positive, hopeful tone.
And now she has released her most powerful one yet, a moving speech to the front lines, meant for our heroes:
— Melania Trump (@FLOTUS) April 8, 2020
Wow! Like I said, message of hope and positivity.  THIS is why we love our incredible First Lady!
We are facing a health crisis, and hundreds of thousands of doctors, nurses, and other medical personnel are constantly on the front lines.
Don't they deserve our support and admiration? Mrs. Trump certainly believes they do.
She offers a few fantastic statements in that great video, but I have a few favorites:
The United States never fails to rise to the occasion, with both unity and strength.

We stand united with you, and we salute your courageous and compassionate efforts.
Doesn't get much better than that, right?
If you're tired of all the doom and gloom, and you want to feel a bit better about the entire situation, you can always turn to Melania.
In fact, I believe she might be one of the most important voices in Washington right now!
SHARE First Lady Melania Trump's excellent message to our nation's brave first responders!
Source: Twitter