Americans Can't Stop Staring – Melania Just Debuted Her 2020 Summer Look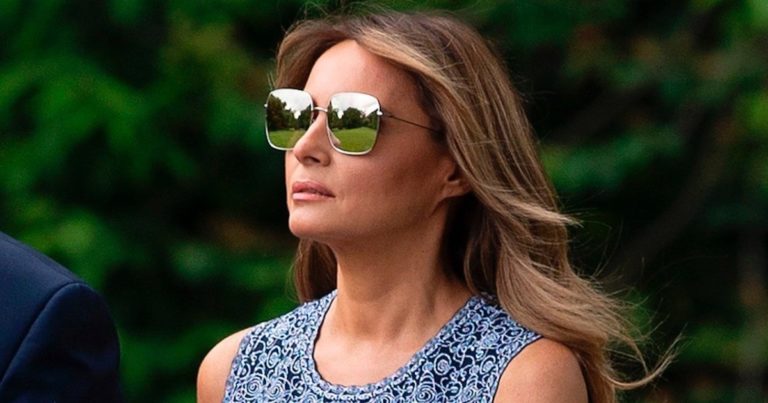 Amid viruses and riots, it's difficult to look on the bright side of things.
But sometimes, all it takes is something simple to bring a smile to our faces…
For example, our beautiful First Lady can always brighten our day — all she has to do is don a particularly appealing outfit, and walk in front of some cameras.
And that's exactly what she just did.
Melania Trump showed off her chic summer look yesterday, as she exited the White House for a busy day of events.

Mrs. Trump emerged wearing a simple yet elegant Azzedine Alaïa piece.
This attractive little number is a sleeveless, navy and white scalloped jacquard knit sleeveless dress.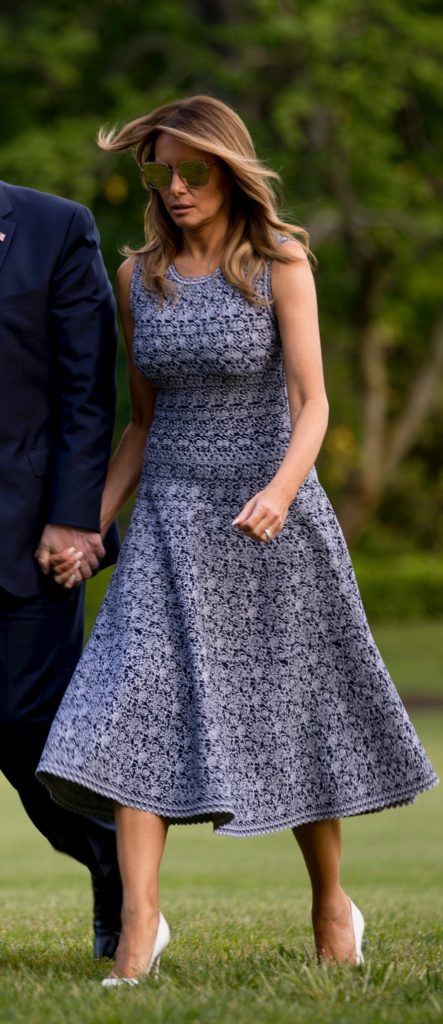 If you're unfamiliar, Melania often takes a shine to Alaïa dresses … and she in turn makes them SHINE!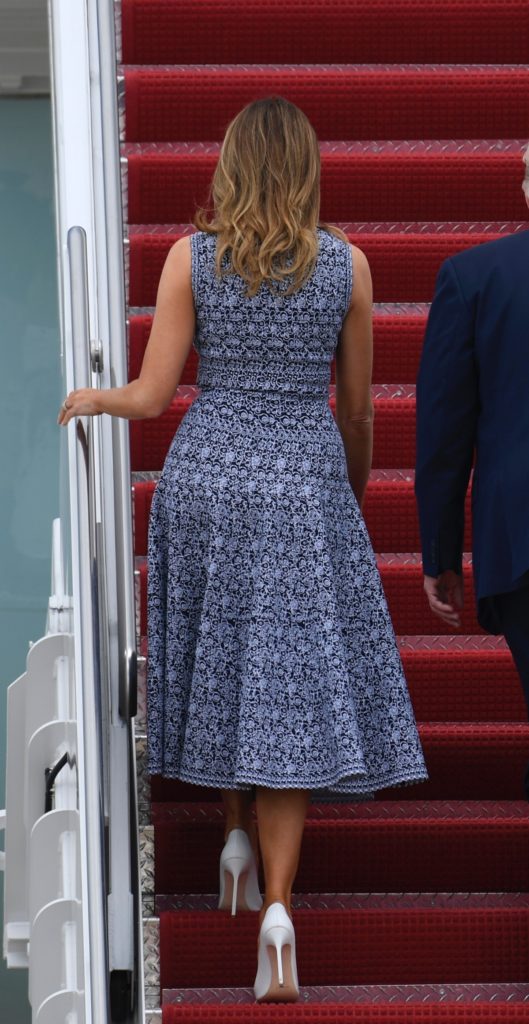 To complete the outfit, FLOTUS sported a pair of Dior Stellaire metal sunglasses and white leather Manolo Blahnik stilettos.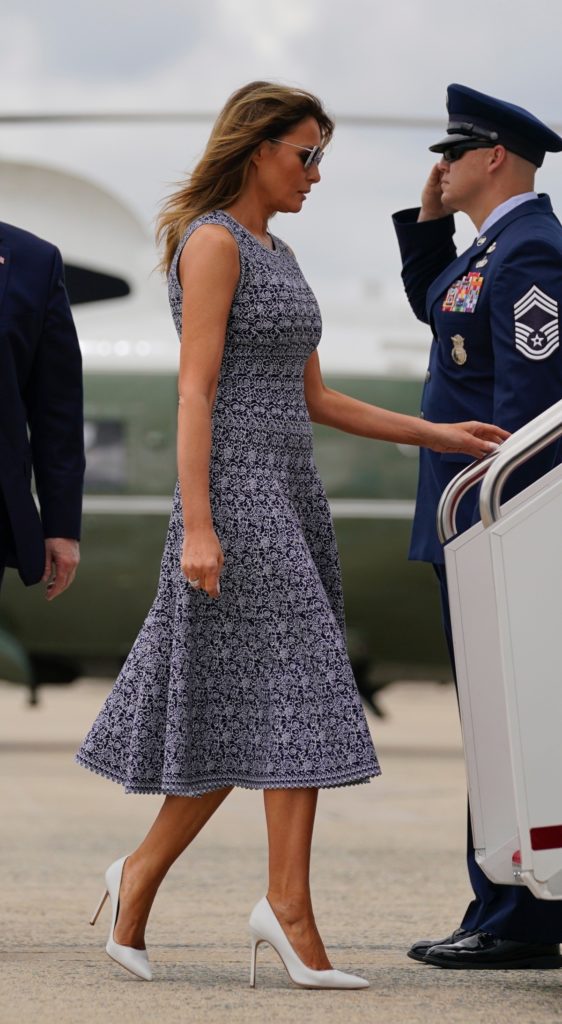 Melania loves her stilettos, too, as we've seen in the past.
And those shades are just perfect!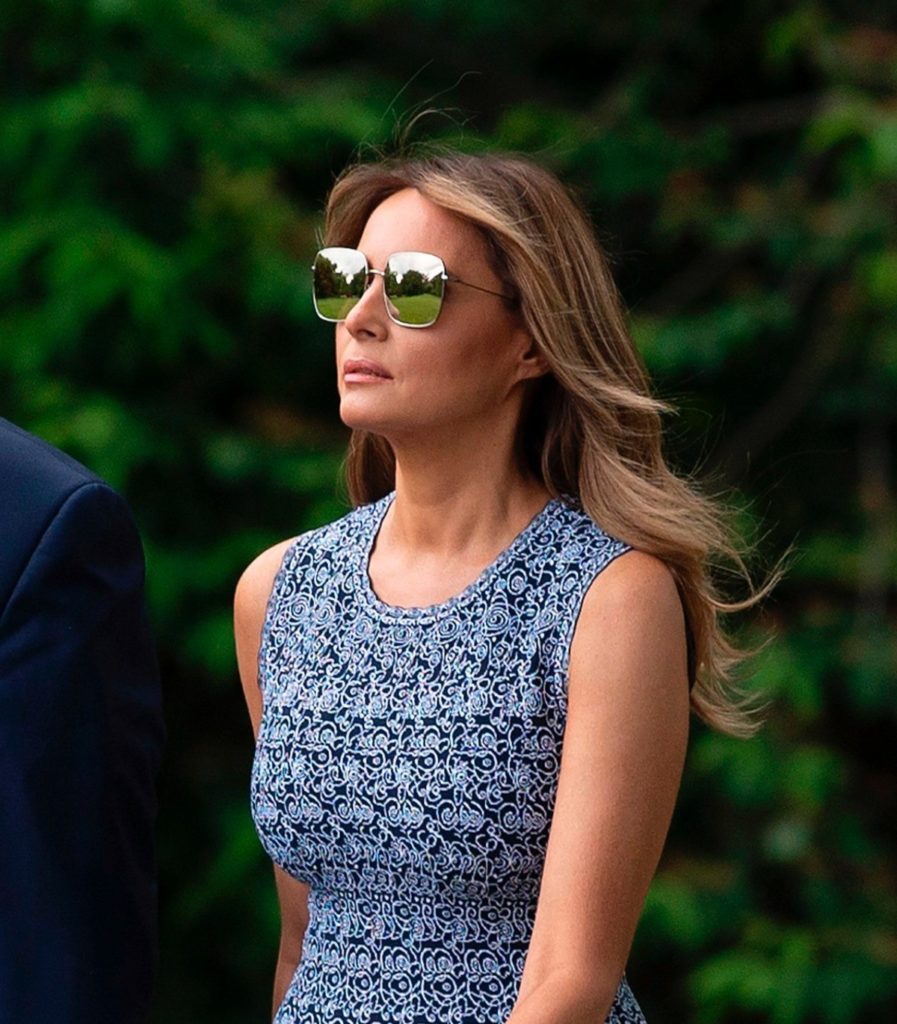 Mrs. Trump definitely understands fashion; she knows how to put together captivating outfits that are neither too flashy nor too tame.
And once again, she's turning every head in the vicinity!
Sure, the country has all sorts of problems right now. But we've got a First Lady who somehow manages to make all that recede into the background … at least a little.
SHARE Melania Trump's latest fantastic fashion choice!
Source: Breitbart