Days After Monuments Around Nation Torn Down – A Wooden Statue Of Melania Trump Is Set Ablaze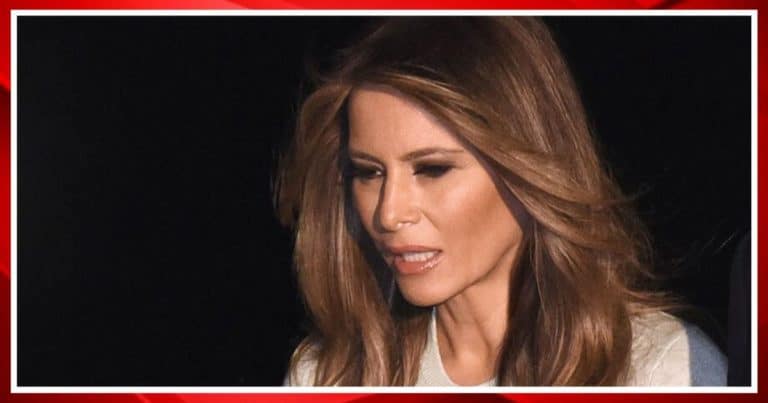 The Trump administration has spoken out against the vandalizing of American monuments, memorials and statues.
In the wake of the George Floyd incident, protesters turned their attention to potentially "offensive" historical monuments across the U.S.
And now there's been a significant destruction outside our borders, one that is still bound to shock the First Family. Why?
Because this time, Melania Trump's statue is the target.
According to a recent report, a wooden statue of the First Lady was burned in her hometown of Sevnica, Slovenia.
From Reuters:
A wooden sculpture of U.S. first lady Melania Trump was torched near her hometown of Sevnica, Slovenia, on the night of July Fourth, as Americans celebrated U.S. Independence Day, said the artist who commissioned the sculpture.
Brad Downey is an American artist currently living in Berlin, and he had the blackened sculpture removed as soon as police told him what happened.
Downey, 39, said he just "wants to know why they did it," and defended the destroyed sculpture.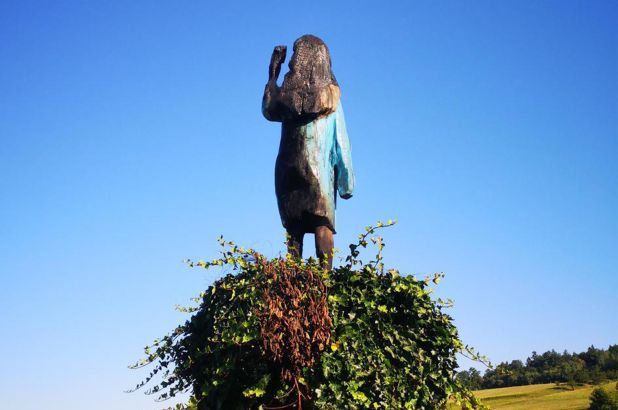 He said he'd hoped it would encourage dialogue about the political situation in the U.S., as it put Melania's immigrant status on full display.
Thus far, the First Lady's office hasn't responded to the incident.
But Downey isn't about to let this go — he filed a police report and said he'd like to speak to the culprits, if apprehended.
If this happens, he plans to use that interview in a film he's creating ahead of his exhibition set to open in Slovenia in September.
The sculpture was rough-hewn with a chainsaw by local folk artist Ales Supevc from the trunk of a linden tree. It was mostly faceless, but it showed the blue outfit Melania wore during her husband's inauguration.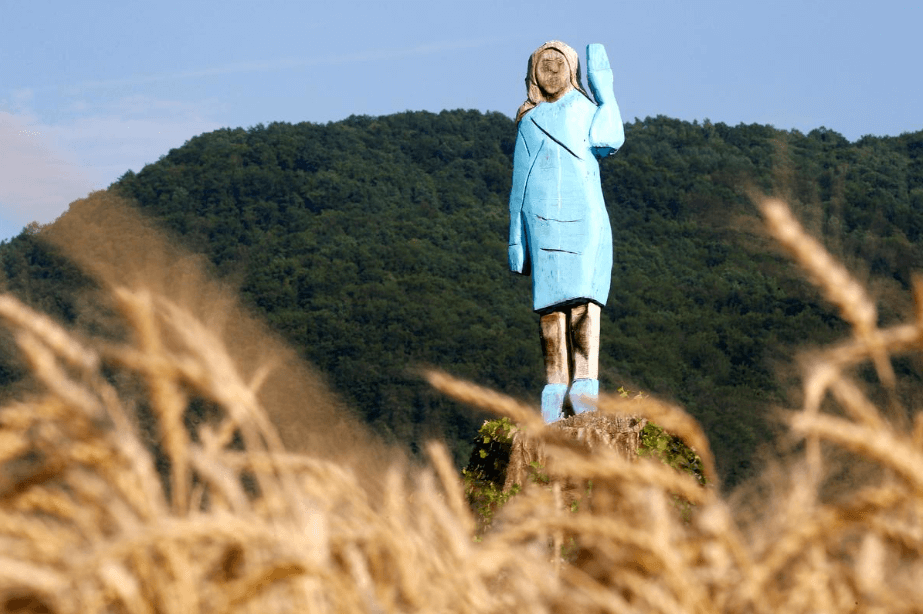 Unfortunately, this isn't the first time a political statue met a fiery end in Slovenia.
In January, a wooden statue resembling Donald Trump was burned in the city of Moravce. So, it appears certain Slovenians aren't big fans of the President and the First Lady.
We'll have to see if the culprits are caught, and if Downey can get them to talk.
Why did they do it?
Key Takeaways:
A statue resembling First Lady Melania Trump was burned in her hometown of Sevnica, Slovenia.
Nobody knows why it was done, though one American artist would like to interview the culprits.
Earlier this year, a statue depicting President Donald Trump was also burnt in another Slovenian town.
Source: Reuters