Trump Gives Memorial Day Order – He Wants All Federal Flags Flown At Half-Staff For COVID Victims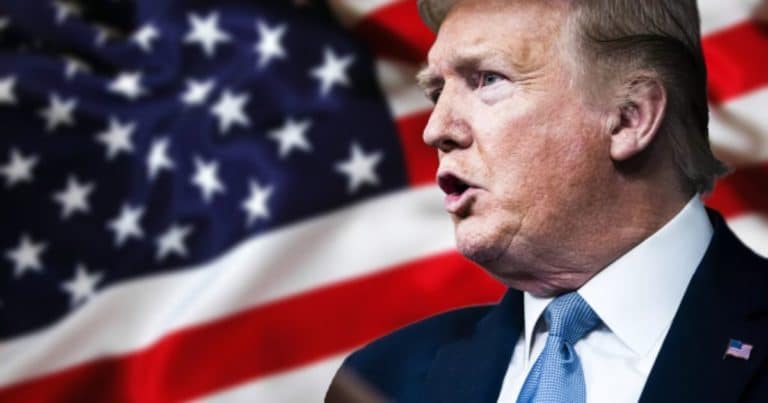 What's Happening:
The COVID-19 pandemic has made its way through the United States. Many Americans have contracted the disease, while many (mostly older) Americans have died.
President Trump has been proactive for many months in battling the disease. Since January, he and his task force has been addressing the spread of the virus and providing updates and support to the country.
Now, to honor those who have died, he announced that flags will be flown at half-staff.
President Donald Trump announced Thursday that flags on all federal buildings will be lowered to half-staff over Memorial Day Weekend to honor the American who have succumbed to coronavirus.
Why It's Important:
Although the exact number of COVID-19 casualties has been hotly disputed, it's no question many Americans have died. Even as cases and hospitalizations drop, we see continued deaths—mostly in nursing homes and among the elderly.
President Trump has provided considerable federal resources throughout the crisis to address the virus. He has enlisted numerous private businesses in the ongoing effort to provide testing, vaccinations, medication, and PPE.
Flying the flags at half-staff is a common practice to honor lives lost. It is often done when a former American leader dies, or to memorialize a national tragedy. By deciding to fly flags at half-staff for COVID-19 victims, Trump is putting their deaths on par with those lost on 9/11, WWII, and other events.
Key Takeaways:
President Trump has ordered flags at half-staff during Memorial Day weekend to honor COVID-19 victims
The gesture is to acknowledge the many lives lost to COVID-19
Source: Daily Caller