Michelle Obama Goes Woke on the Supreme Court – She Just Changed the Spelling of Women to "Womxn"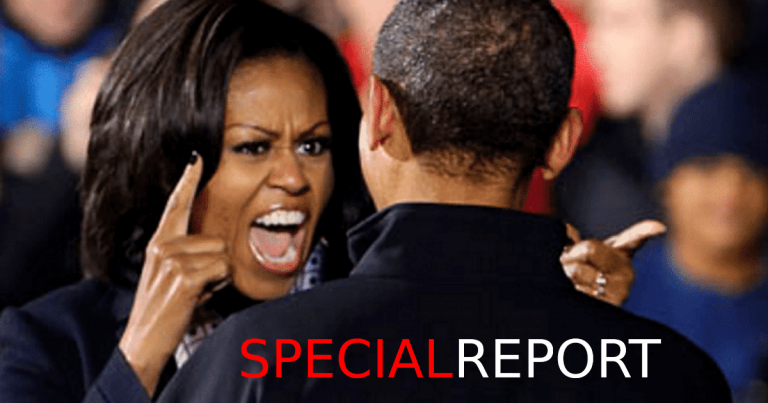 What's Happening:
Democrats continue to fear how the Supreme Court will rule on Roe v. Wade. Strong evidence suggests that, by the end of the Summer, the landmark ruling will be overturned.
The left can't stand that states might have the power to regulate abortion. And they have protested, nearly rioted, to defend this largely hated practice.
Former first lady Michelle Obama voiced her support for aborting children. And she went uber-woke to do it.
From Fox News:
Former First Lady Michelle Obama raised eyebrows with her spelling of the word woman in a new Instagram post about the recent leaked Supreme Court draft opinion on abortion…

"State lawmakers will have the power to strip womxn of the right to make decisions about their bodies and their healthcare," she wrote last weekend in one slide of a lengthy post.

The spelling of "womxn" has in recent years been used as an alternative because, according to some progressives, the word "woman" has problematic, patriarchal roots.
How stupid. Obama, eager to show off her "woke" badge, spelled "women" wrong while defending the practice of abortion.
Instead of the proper way to write women, she put an "x" where the "e" should be. Why would anyone do this, you might ask?
It is a petty and childish attempt by feminists to remove "men" from the word "women."
They are so allergic to the idea of men, that they hate to see those three letters in the word for a female. Oops! Is that femxle now?
These are the same, pathetic people who write "herstory" instead of history, because they think the word means "his-story."
Sorry, not true either. These folks not only hate biology but basic grammar!
Ironically, nobody is pronouncing the word "wo-MXN." They still say "wo-MEN" right? So, why the useless change?
Obama knows full well that abortion will not disappear as a result of this ruling. It simply restores constitutional principles to this issue, allowing states to decide abortion policy.
But Democrats are spreading the lie that this decision will "rob" women of their rights. And stupid people are falling for it, the same ones who use "womxn" or "Latinx" instead of real words.
Key Takeaways:
Michelle Obama attacked the Supreme Court in a recent post.
She spelled "women" as "womxn" in a ploy for support from feminists.
Democrats are melting down over an upcoming ruling on Roe v. Wade.
Source: Fox News