After Dem Michigan Lawmaker Sides With Trump – Her Own Party Calls For Her To Be Censured, Donald Invites Her To Switch Sides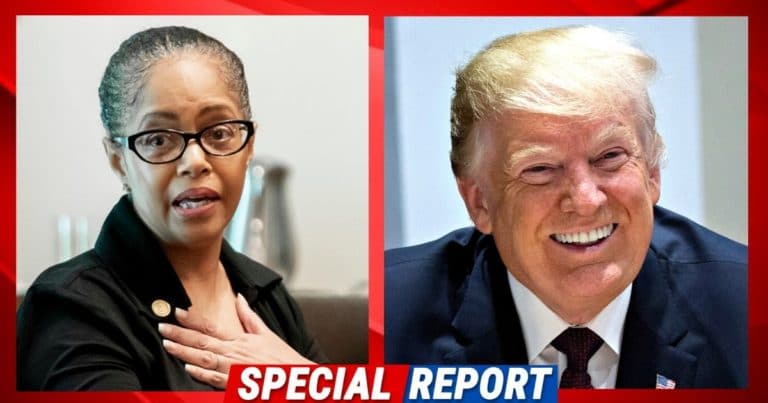 A Democrat leader in Michigan had the guts to thank President Trump for helping save her life. She was suffering from COVID-19, but Trump's recommendation turned it around.
How did her party react to hear her praise the president? Oh nothing, they just plan to censure her!
So, Trump is offering her another lifeline: to join a better party.
From Twitter:

Disgraceful. Should join the Republican Party!
Wow. After Rep. Whitsett was slammed with a censure threat for thanking Trump, the president suggested she join the Republican Party.
Can you imagine being punished for simply thanking the President of the United States? But that is how cruel and insane some liberals have become.
We often joke about "Trump Derangement Syndrome," suggesting that Democrats have lost their minds because of the president.
But what else can you say, when they want to punish a woman for saying "Thank you"?
This reminds me of a recent story, where a Georgia Democrat endorsed Trump. He got so much hate from the left, he decided to just leave the party!
He joins many other former Democrats who have walked away from the party.
Maybe Whitsett should follow their lead. It seems like Democrats are becoming more and more narrowminded.
They seem totally unwilling to give Trump credit for how hard he's working during this crisis.
Do you think they will ever see the light? If Trump brings America back from the brink, will they say thank you?
SHARE if you think this Democrat should #WalkAway and join the Republican Party.
Source: Twitter