2022 Midterms Take a Sudden U-Turn – 2022 Election Lead Flips Just Days Before the Vote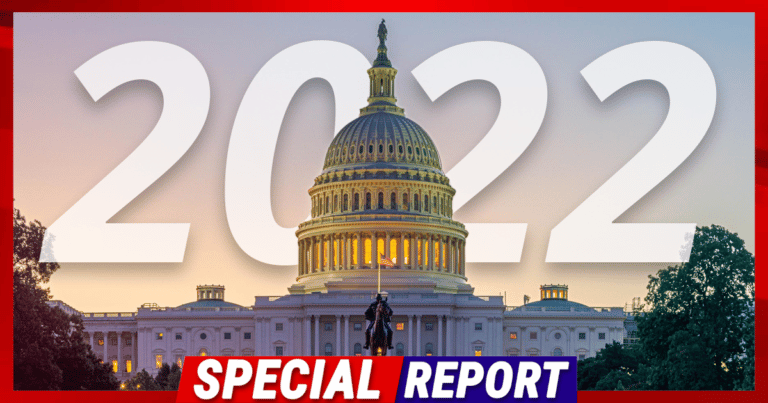 What's Happening:
For over a year, signs had pointed to Republicans crushing Democrats in the upcoming midterms. But, after the Supreme Court overturned Roe v Wade, it looked like Democrats were enjoying a beneficial turnaround.
At the same time, gas prices started to go down, easing America's tensions. But all this good news (for Democrats) was short-lived. Americans don't consider abortion a major focus of this election cycle. And gas prices, as predicted, started going up again in September.
And the bad news keeps coming in.
From The Western Journal:
A New York Times/Siena College poll found that many voters disapprove of Biden's presidency and plan to vote Republican in November…

The polling showed Biden with a 39 percent net approval and a 58 percent net disapproval…

But in a hypothetical presidential race between Biden and Trump in 2024, Trump was also favored by one percentage point, 45 percent to 44 percent, according to the poll.
That's right, Biden's approval is still in the gutter. And despite all his anti-Trump attacks recently, Trump is actually beating him in a possible 2024 rematch.
But it's not all bad news for Joe. Democrats are facing some serious problems, just as we reach early voting for the midterms. Turns out, all their bad leadership and ignoring of major problems is hurting them politically!
From The Hill:
Democrats have cause for concern that they're fading at a bad time ahead of the midterm elections after a summer surge fostered optimism that the party could buck historical trends and retain control of Congress.

A New York Times-Siena College poll released Monday found Republicans held a 49-45 lead over Democrats in the generic ballot roughly one month before November's elections. That represents a shift from September, when the same poll found Democrats leading Republicans by 1 percentage point.
49% of likely U.S. voters said they planned to vote for a Republican congressional candidate on Nov. 8, compared with 45% who planned to vote for a Democrat, a New York Times/Siena College poll found. It's an improvement for Republicans since September. https://t.co/0qzCzfQmbm pic.twitter.com/m9A4hIuekN

— The New York Times (@nytimes) October 17, 2022
Wow. This is a New York Times poll. That's important to keep in mind, because the paper is heavily liberal. So, we can assume its readership base (and polling base) also leans liberal.
Yet even this leftist publication couldn't ignore the warning signs.
With only days before the elections, Republicans are beating Democrats in a generic ballot by 4 points. That is a pretty big swing when you consider Democrats were leading by one point just a month ago.
Generic ballots don't decide everything, but they are a good indicator of the overall sentiment of voters. And it appears Americans are ticked off at Democrats.
So much so, they are more interested in electing a generic Republican candidate over a liberal one.
That's devastating news to Democrats, but not surprising to the rest of us.
Democrats had control of the House, the Senate, and the White House since 2021. And what has happened to our country since then?
Runaway inflation, a border out of control, surging crime, pain at the pump, and chaos overseas. We might even be close to nuclear war–something dozens of presidents have managed to prevent.
Yet we are facing all these crises and more–because Democrats are calling the shots.
The obvious response, for most Americans, is to give Democrats their walking papers. Democrats haven't even suggested mending their failed policies once.
They have only tried to spin the narrative by distracting from their awful mistakes. But Americans aren't fooled.
They are far worse off today than they were just a few years ago. And they are going to bring the pain to Democrats at the polls, that Democrats have been inflicting on them for years.
Key Takeaways:
A new NYT poll finds that Democrats' lead from the summer has vanished.
Republicans are leading Democrats in a generic ballot by 4 points.
Biden's approval continues to suffer, with more disapproving him than approving.
This news comes out just days before the election, with no time for Democrats to fix it.
Source: The Western Journal, The Hill, Twitter