Days Before 2018 Midterms, Trump Destroys Obama's 'Holy Grail' Legacy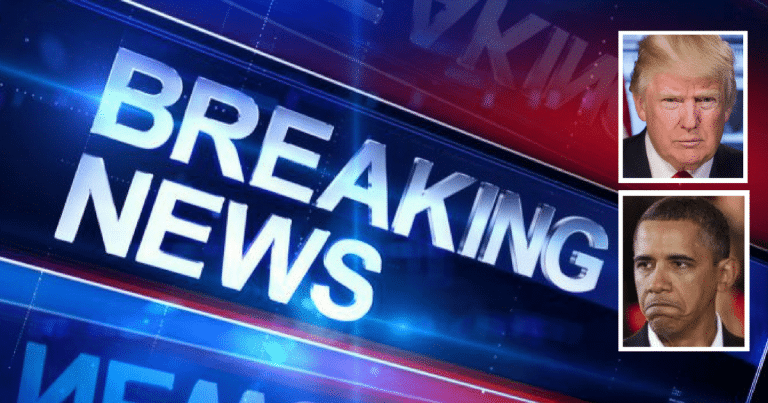 Barack said it couldn't be done – Donald's big win is shaking up the elections.
Obama did his very best to transform America, in every way for the worse.
His policies brought nothing but pain to our economy. On the world stage, America fell behind in almost every area.
He was a true globalist: World First, America Last. Maybe it was because he had donors and buddies overseas he wanted to pay back.
Whatever the reason, Americans suffered from a weak economy and we were vulnerable to our enemies.
Not anymore. Trump just brought us some great news that completely crushes Obama's legacy on energy independence.
From Breitbart:
The United States is pumping record amounts of oil, vaulting over Russia to become the world's biggest producer of crude.

The Energy Information Administration said Thursday that the U.S. produced more than 11.3 million barrels a day in August, a 4 percent increase over the old record set in July…

It's the first time since 1973 that the U.S. leads the world in oil production.
We're moving from energy independence to energy dominance.
This latest report proved that much.
Share if you are PROUD of your President!
Now that we are producing more oil, we can be free from the manipulation of foreign nations. For years, we've had to buy oil mainly from bad actors in the Middle East.
Not to mention send so much of our cash to countries like Russia.
With oil production at record highs, our economy will continue to reach new heights.
Not only is this great news for the oil industry, but for everyone who suffers at the pump (or who wants to see lower numbers in their electricity bill).
More oil means lower prices and more money in Americans' pockets. Win-win-win.
This is fantastic news just days before the midterms. Remember, it was Trump and the GOP who brought us this victory.
Had the Democrats been in control, we'd see American oil trickle to nothing. Gas and energy prices would be through the roof. And all our cash would flow into the Middle East and Russia.
Only if we vote more Republicans into office will we see our economy continue to thrive.
SHARE if you're NOT tired of winning with Trump!
Source: Breitbart