Mike Pence's Plans Are Falling Into Place – It Looks Like He's Getting The Edge For 2024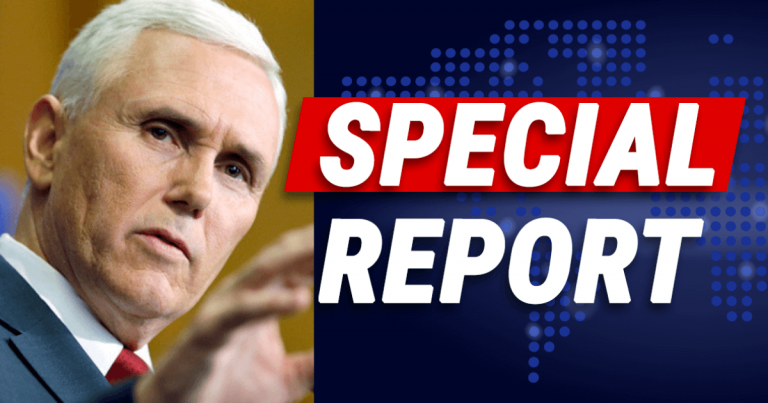 Has there been a vice president more devoted to an administration than Mike Pence?
Even as the liberal media go after Trump, Pence is quick to defend the president. He has been a staunch ally, frequently taking heat from a media that despises strong, uncompromising conservatives.
Loyal, bold, and a man of deep convictions, Pence is going to bat to make sure Donald Trump is re-elected.
But many are wondering about this man's future. It looks like he'll be VP for four more years. After that, what?
It seems like he's already laying the groundwork for his promotion.
From Yahoo News:
President Donald Trump's bid for a second term in office is giving Vice President Mike Pence an early edge in the race that's already shaping up for the Republican nomination in 2024…

The vice president has his own political action committee and has been steadily expanding his travel as a surrogate for Trump, with a particular focus on Michigan, Wisconsin and Pennsylvania…
Well, look at that! Thanks to Trump's strong leadership and historic successes, many believe Pence is a shoo-in for 2024.
In fact, some say that Mike Pence is already building his support for his future candidacy.
He has his own PAC to defend his values and goals. He's been traveling all over the country, not just campaigning for Trump, but establishing relationships with many.
It seems even Trump knows the man is gearing up for 2024, but he doesn't seem to mind.
After all, Trump will need someone to carry on the KAG spirit, after he leaves office right?
By 2024, this country will look very different. Who knows if there will even be a rival party (that isn't 100% socialist)!
There might be quite a few excellent candidates to carry Trump's torch, like Ted Cruz, Nikki Haley, and others.
But the fact remains that one of the best to take over the White House after Trump is his right-hand-man, Mike Pence.
Considering the impact, he's had for this administration, can you doubt it? Chances are, Trump himself is helping him plan this 2024 campaign.
Or will at least give him his blessing.
SHARE if you would vote for Mike Pence as president in 2024.
Source: Yahoo News