After Minnesota Governor And Mayor "Completely Fail," GOP Chairwoman Demands Their Resignations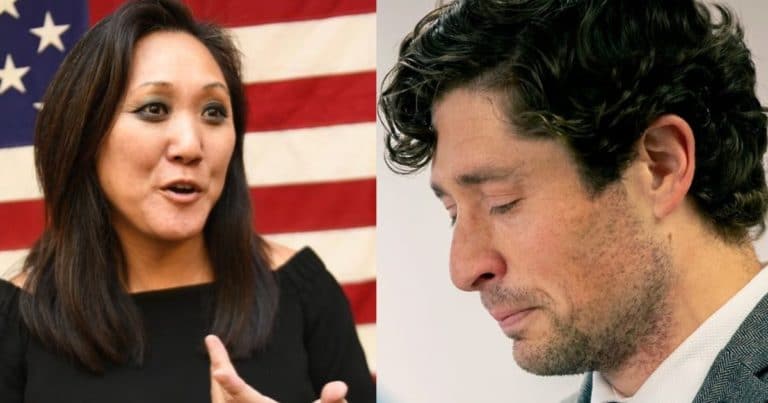 Protests and riots have broken out across major cities all over the country. Many wonder if it could have been stopped at the source: Minneapolis.
The protests there escalated quickly—and soon there were riots everywhere. To make matters worse, the liberal governor and mayor did little to end the violence quickly.
Now, the Minnesota GOP chairwoman is calling for major consequences.
From Fox News:
Republican Party of Minnesota Chair Jennifer Carnahan is calling for Gov. Tim Walz and Minneapolis Mayor Jacob Frey, both Democrats, to resign amid the violent protests sparked by the death of George Floyd while in police custody.
Jennifer Carnahan, the chair of the Minnesota Republican Party, is calling for the governor and mayor of Minneapolis to resign.
She said that as their city burned, these two Democrats were "playing political games."
Carnahan calls them out, saying they "completely failed all the residents and citizens" of their state.
Our Take:
Who would have thought the leader of Minnesota's GOP was such a strong, uncompromising lady?
As the two men who lead Minnesota and Minneapolis whimper like babies, she is demanding action.
And we would agree. These Democrats refused to act, as minority businesses were destroyed. They did nothing as riots overshadowed the death of an innocent man.
The moment violence erupted, they should have acted. Yet they did nothing, refusing to lead during a time of crisis.
That is good enough reason to demand their resignations, right?
Many have been forced to step down over much less. Why should these two Democrats keep their jobs?
When so many of their own residents are now out of work?
Crises are an opportunity for our leaders to prove their worth. They are tests that show us what they are really made of.
In Minneapolis, all that is coming from these two men is the smell of chicken.
SHARE to tell the mayor and governor to resign.
Source: Fox News