Mueller's Key Witness In Russia Probe Flees To Middle East Over Criminal Conviction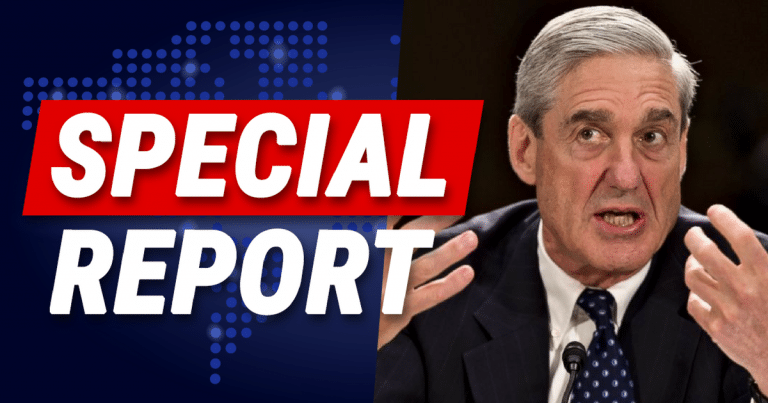 For over a year we've had to put with up Mueller's "Russian investigation." He is claiming he has evidence of collusion, but until recently no one would corroborate that. Enter Mr. Nader.
Robert Mueller recently produced a witness, a Mr. Nader from the Middle East, who said he could corroborate all the stories flying around about a distant meeting in a bar in the Indian Ocean.  Mueller hoped this would prove foreign powers were throwing the election for Trump.
Unfortunately for Mueller, his witness seems to have a pretty disreputable past, and when everyone found out about it, he flew the coop and blew up Mueller's latest hope of nailing Donald to the wall.
From the Daily Mail:
A key witness in the investigation into President Donald Trump's alleged collusion with Russia has fled the country…
He met Jared Kushner and Steve Bannon in Trump Tower just before the inauguration at a meeting they held with the de facto ruler of the United Arab Emirates.
Nader was thrust into the limelight after being interviewed twice by special counsel Robert Mueller as part of his probe into Russian meddling in the US election and collusion with the Trump campaign team…
The revelation comes just days after Nader was revealed to be a convicted pedophile.
It seems like this Nader character only met with some of Trump's people. A few meetings were held, with little to show form them. To the left-wing media, though, that's enough to condemn the administration.
Nader has been accused of committing sexual acts with minors over a period of many years. Such a revelation could have been used by Mueller to put the squeeze on the man. Using his convictions as leverage, Mueller no doubt hoped to dig up dirt on Trump.
Much like he did with Paul Manafort, who was convinced for crimes dating back years ago.
This is even more desperate, grasping at straws. It's clear Nader is a scum bag. But he had little connection with Trump. The media have the audacity to claim he had "close ties" to the administration. Bogus fake news.
Once again, the liberal media want to create smoke where there is no fire.
From all appearances, Nader was involved in a few meetings related to U.S.-UAE relations. There is nothing to suggest this has anything to do with Russian interference with the 2016 election. Nor is there was evidence that points to Trump working with Russia.
So why is this "investigation" still going on? When investigators spend this much time on a case, there is usually something to justify it. But over a year has gone by and we see nothing. No real proof of the left's wild and baseless claim. Just a lot of time and money wasted by people to cowardly to admit their defeat.
It's about time Mueller got another job.
Source: Daily Mail