Senator Murphy Demands New Federal Investigation – He's Concerned Hunter Biden Is Being Treated Unfairly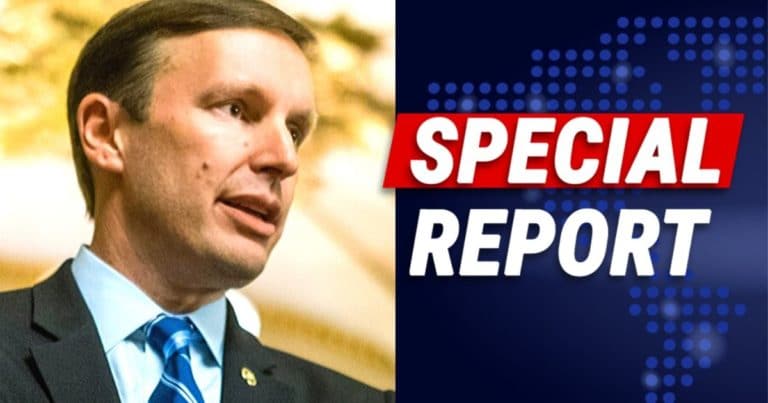 As Joe Biden leads the Democratic nomination, Congress is moving forward with their Burisma investigation.
Funny timing, huh? Also funny timing: trying to impeach a president during an election year.
But one liberal senator thinks something's fishy going on. And he's making a major accusation.
This is pretty rich.
From Washington Examiner:
Sen. Chris Murphy has requested an investigation into whether federal agencies are showing political bias by cooperating with Republican requests related to Hunter Biden.

The Connecticut Democrat sent a letter… expressing concern about possible double standards in the agencies complying with the requests.
That's right, folks. Democrats are whining that Republicans are enjoying a double standard with the Department of Justice.
You can't make this up!
The House Democrats rammed through an unjust impeachment inquiry—despite hard evidence and support from Americans. They used their positions on powerful committees to ignore concerns from Republicans.
All to hurt Trump's chances of re-election.
They treated the president like he was guilty until proven innocent —all because he was a Republican.
Hmm… no double standard there?
And let's not forget how the FBI dropped an investigation into Hillary Clinton's private email server. An email server, mind you, the FBI admitted was unlawful.
She faced no penalty for transmitting classified documents on an unsecured server—which was hacked several times.
No double standard?
Now, the government is looking into how Hunter Biden's job might have created a conflict of interest for then-Vice President Joe Biden.
Suddenly, there's a double standard!
SHARE if you want the Bidens and Burisma fully investigated!
Source: Washington Examiner