Music Star Pitbull Just Took On Democrats – He's Sounding The Warning On Their 'Communist' Response To 2020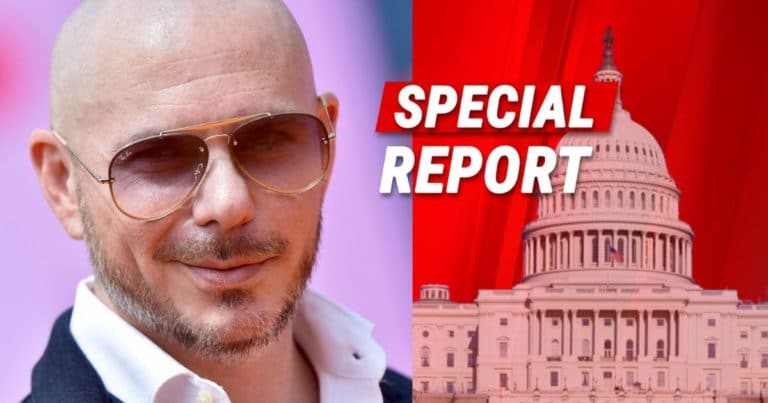 What's Happening:
The Democrat Party says they stand for freedom, but lately it seems like they are more interested in controlling the everyday lives of Americans. Government lockdowns and mask mandates are the Democrats' latest go-to solution.
While Democrats impose these rules and regulations on average Americans, their leaders have chosen to not follow those same rules. These people are still being paid to break their rules!
Well one outspoken leader, whose family lived under the Castro dictatorship, details how familiar today's rules are sounding to him:
Via DailyWire:
Rapper and songwriter Pitbull warned during an appearance on RevoltTV how quickly freedom can be taken away, especially amid a crisis like the one sparked by the novel coronavirus.

"…And, that comes from the fact that when Castro took over everything, and I'm looking at what's going on right now — the only person here that's hot … it's Castro. He's going, 'Y'all did it with a virus? S***. Y'all took over the world with a virus? Y'all gotta be kidding me.'"

Speaking of online censorship, Pitbull said that, to him, that "smells like" "Communism."
Pitbull is coming from his own family's point of view, which is based on experience with a communist government.  He and his family know what it's like to have the government seize control over their lives.
What Pitbull is getting at is that, just as Castro gained power from aiming missiles at America, the Democrats are gaining power from fear of the pandemic. Strict lockdowns and mask mandates are just the beginning.
If we give in to a little bit of government control now, we could lose a great deal of our freedom for possibly years to come! It's a slippery slope once the ball gets rolling.
Is it ok to give up our Constitutional, God-given freedoms to the government? Just ask people like Pitbull what it's like under total government control.
Key Takeaways:
The Democrats continue to gain control with strick lockdowns and mask mandates.
Pitbull speaks out about government control.
Source: DailyWire