Elon Musk Shakes Up Twitter Again – After Elon Secures Billions in Funding, The Social Media Giant Gives In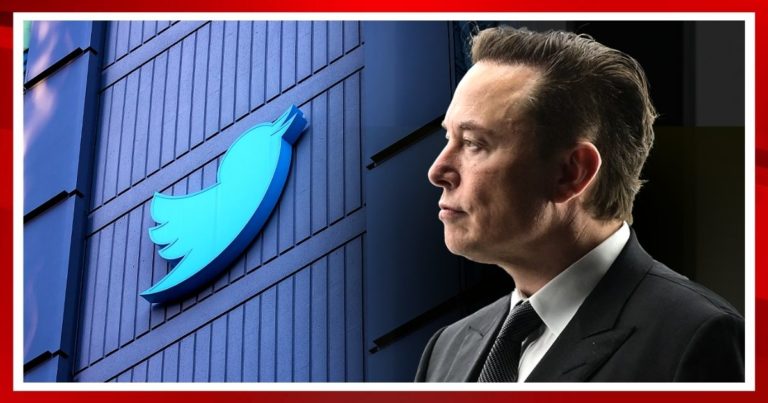 What's Happening:
For several weeks now, we've been following the Musk/Twitter saga. The billionaire wanted to buy the company, to make it a free-speech haven.
The leftist board tried to block his buyout, by creating a "poison pill." That would dramatically inflate the cost of Twitter stock, hoping to kill Musk's bid.
But Elon doesn't seem deterred. And now, reports suggest he's moments away from buying the social network.
From Daily Wire:
Twitter's board of directors is expected to announce today that they have accepted Elon Musk's multi-billion dollar offer to buyout the social media platform…

"The two sides worked through the night to hash out a deal that would be valued at $54.20 a share, or $44 billion," The Wall Street Journal reported. "Assuming there isn't a last-minute snag, the deal is expected to be announced after the market closes Monday, if not sooner."
It appears after trying to block Musk, Twitter's board is reaching a deal where he buys the company. Word is circulating that the deal could be announced later today.
This is a remarkable turnaround, from the board's previous stance. When Musk first bought shares of the company, the board rushed to invite him to join.
But it came out that they did this to ensure he couldn't take over the company. When he offered to buy the entire company, they also blocked that.
It seemed the board (made up of mostly people who never used the service) didn't want Musk turning the social network into an actual free speech platform.
They were so dedicated to keeping Twitter a stagnant network that persecutes non-leftists, that they'd tank a deal worth billions.
But Musk was about to tender an offer to shareholders directly, cutting the board out entirely. That must have been enough to bend the board's arm, allowing Musk the takeover he wanted.
What does this mean for Twitter? In the coming months, it might become the very service it claims to be. A free and open community where everyone can share their views.
UPDATE: The deal has been made "definitive" according to the Twitter board. Elon Musk has pulled it off.
Key Takeaways:
Musk is set to make a deal with Twitter's board, as early as today.
This comes after the board tried to block Musk's takeover.
Musk promised to make Twitter a free-speech haven online.
Source: Daily Wire