Elon Musk Sets Fire to Biden Agency's Woke Strategy – The Billionaire Just Put the DoD Snowflakes in Their Place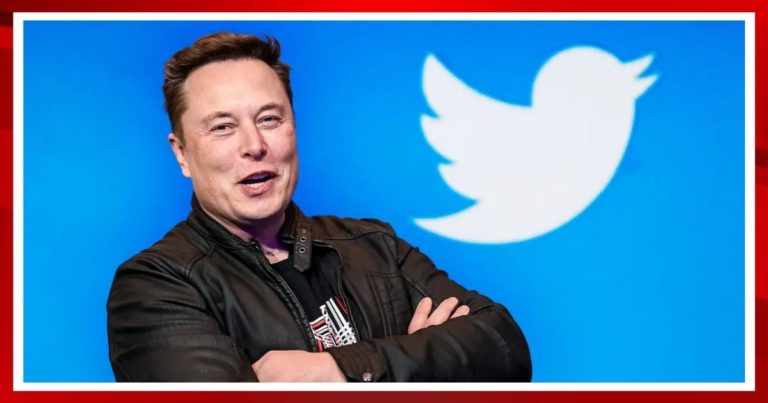 Billionaire and Twitter CEO Elon Musk has always been vocal on the platform. But he's become even more politically and socially active since taking over the social media giant last year.
And he doesn't shy away from blasting the "woke" agenda of the U.S. government, which many critics claim isn't doing America's stability any favors at all.
Musk saw a chance to rip into the Department of Defense over the weekend — and his patriotic reply is getting a ton of attention.
It began when the DOD posted a tweet about how important diversity is in terms of "mission readiness," and noted that they were part of the 2023 inaugural Office of Diversity, Equity, and Inclusion Summit.
The DEIA is a highly controversial branch of the government that claims to make federal agencies like the DOD more "inclusive."
But Musk wasn't buying the woke agenda and responded with 8 hard-hitting words:
Your strategic imperative is defending the United States

— Elon Musk (@elonmusk) February 19, 2023
Currently, Republican lawmakers are pushing to erase high-paying DEI positions and certain programs at the DOD.
They say the government already costs American taxpayers far too much money, and certain jobs and agencies are not only entirely useless but potentially more divisive.
Rep. Jim Banks (R-IN), who's chairman of the House Armed Services Military Personnel Subcommittee, also had a strong response to the DOD's tweet:
As Chairman of the Military Personnel Subcommittee, ensuring our military is focused on lethality and readiness, NOT wokeness and DEI, is my top priority. https://t.co/fbjqfxbYdy

— Jim Banks (@RepJimBanks) February 19, 2023
Banks added in a piece in the American Mind:
House Republicans demand defunding wokeness at the Department of Defense and in our education system.

Wokeness is especially prevalent and dangerous at universities and in primary schools because the Left recognized students as the most vulnerable and useful targets for indoctrination.
Rep. Chip Roy (R-TX) recently introduced a bill to erase certain positions at the Pentagon: the Chief Diversity Officer and Senior Advisor for Diversity and Inclusion, two jobs many Americans deem entirely worthless.
Maybe unsurprisingly, the DEIA wa created during the Barack Obama administration, and has a $6 million budget for this year.
Critics and frustrated U.S. citizens maintain that all this does is promote more division and racism, as they insist that it has nothing to do with equality and everything to do with intolerance and hate.
The fact that the woke agenda is in our schools and military is deeply concerning to millions, and certain lawmakers aren't about to let it happen without a fight.
And as far as Elon Musk is concerned, it seems he's always going to have his say — and he'll never pull any punches.
Key Takeaways:
Elon Musk responded to the DOD's "diversity and inclusion" tweet with a patriotic response.
Rep. Jim Banks followed it up by saying our military should be focused on lethality and readiness, "NOT wokeness and DEI."
Republicans are pushing to eliminate several high-paying "diversity" positions in D.C.
Source: Breitbart