After Nadler Pushes For Impeachment Vote – Trump's Approval Rating Goes Into Overdrive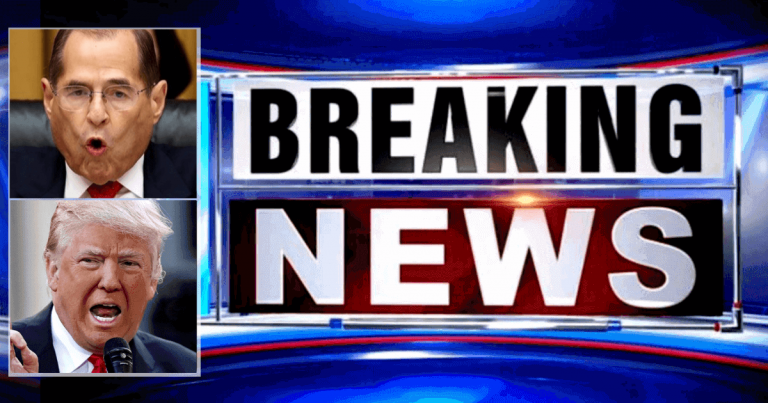 Jerry thought impeachment was a slam-dunk – now he's triggered!
Nancy Pelosi announced, after months of bogus hearings, that the House Democrats will move forward with their impeachment vote.
It didn't work out for them, according to polls came out the same day.
Then word swirled that they may delay the vote until 2020. Some are even worried that plenty of Democrats in the House won't vote for impeachment. Pelosi needed time to twist all their arms.
But Jerry Nadler stepped in and put his foot on the accelerator. Now, they're talking about holding a vote to impeach President Trump as early as next week.
It seems like they'd rather impeach the president before Christmas, than pass any meaningful legislation.
I wonder how Americans reacted to this latest news? A new poll just came out and we're speaking loud and clear.
From Rasmussen Reports:
The Rasmussen Reports daily Presidential Tracking Poll for Monday shows that 51% of Likely U.S. Voters approve of President Trump's job performance.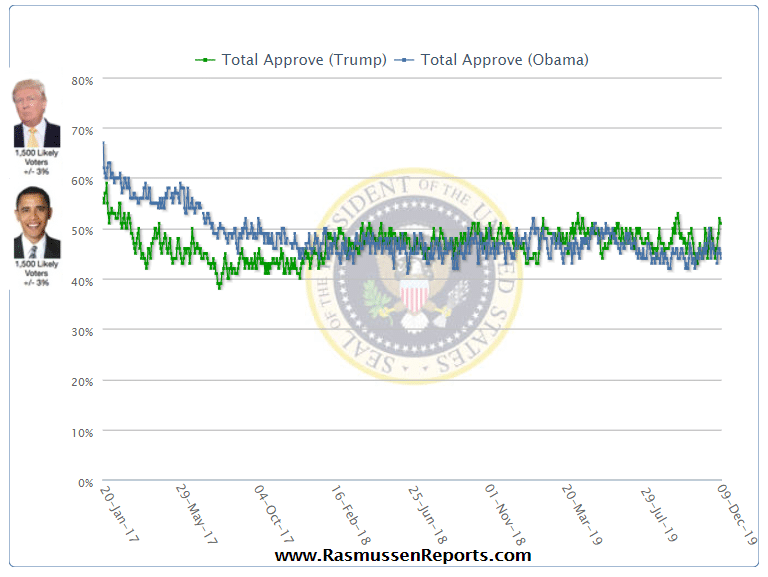 Jerry can't be happy with those numbers!
It's pretty shocking to see the Democrats jump on this impeachment grenade. Ever since they announced their "impeachment inquiry" in the fall, Trump's numbers have risen.
We reported on the record number of donations the Trump campaign (and the GOP) have brought in since impeachment started.
President Trump is far away the leader in funds going into 2020. And the GOP is already airing ads attacking Democrats.
Since Pelosi announced last week that the House Democrats will be drafting articles of impeachment, Trump's numbers climbed.
When Nadler assured the country that, yes, Democrats will be dooming themselves with a rushed vote, the numbers rose.
In fact, Trump's approval has been pretty steady. Even as the MSM keeps pronouncing he's guilty.
Seems like the Democrats are living in some kind of alternative universe. One where everything they say, even nonsense, is proven true.
The rest of us are in reality. We doubt every last claim the left has made against Trump. We're not convinced he committed an impeachable offense.
And we are frustrated that Democrats waste time and money on this circus.
The approval numbers are proving that quite clearly.
I wonder what his numbers would be if the media was even a shred honest? I guess through the roof, huh?
SHARE if you support President Trump, not Impeachment Nadler!
Source: Rasmussen Reports