Moments After Nadler Votes To Impeach – President Trump Unveils Long-Awaited Phase One China Deal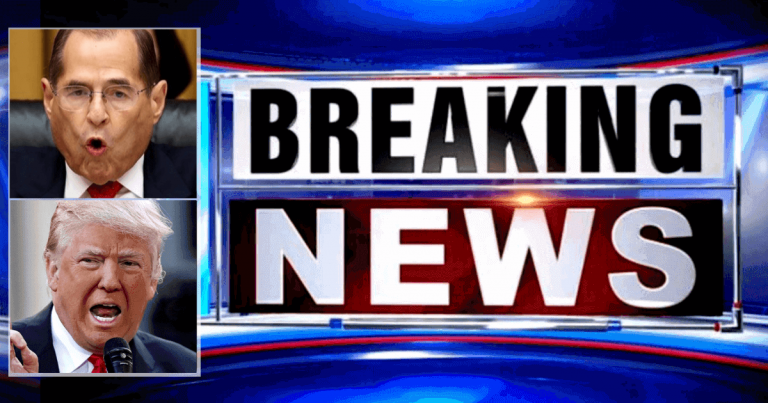 Jerry thought he won the day – he didn't see 'The Donald' coming!
After months of spin and rumor, the Democrats are moving ahead with their impeachment plunge.
Jerry Nadler's Judiciary Committee voted this morning 23-17 to send their two articles of impeachment to the House floor.
As you can imagine, the vote was along party lines. Democrats have refused to cooperate with Republicans on any of this. They rejected any objections or amendments to their bogus impeachment scheme.
Democrats are only able to do this because of their slim majority in the House. They have ignored the will of the American people and the concerns of Republicans.
If that doesn't look like an abuse of power to you, look again.
But as Nadler seals the left's fate, President Trump had scored yet another historic deal.
One that we've been waiting for, a long time.
From Twitter: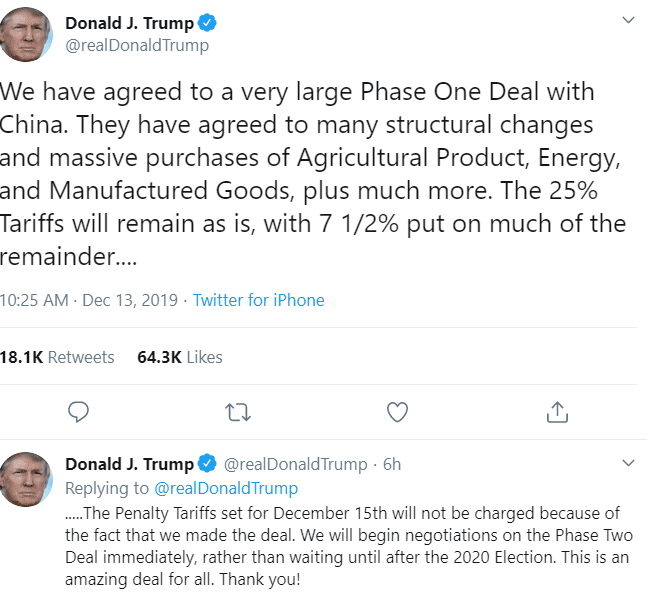 "We have agreed to a very large Phase One Deal with China. They have agreed to many structural changes and massive purchases of Agricultural Product, Energy, and Manufactured Goods, plus much more. The 25% Tariffs will remain as is, with 7 1/2% put on much of the remainder… The Penalty Tariffs set for December 15th will not be charged because of the fact that we made the deal. We will begin negotiations on the Phase Two Deal immediately, rather than waiting until after the 2020 Election. This is an amazing deal for all. Thank you!"
Wow!
President Trump took to Twitter to announce the Phase One Deal with China. After a lengthy tariff battle with the foreign nation, the president is getting results.
Hmm… how interesting! "Experts" claimed that Trump's tough tactics on China would doom our economy.
But look at that. The 25% tariff will continue—to protect our workers—but China will be making "massive purchases" from our industries. That includes agriculture, energy, and manufactured goods.
To add to the good news, President Trump announced that they are beginning negotiations for the Phase Two Deal immediately, instead of waiting until after the 2020 Election.
Looks like the president isn't interested in playing politics. He promised to make deals for our country and he's determined to do it.
Even now, as Democrats trying to take him down, Trump is working for the American people.
You'd think that, with impeachment looming over him, the president would be hiding, waiting for it to blow over.
Maybe some presidents. But not Trump.
He's continued to fight for the country again and again. Even as the left launched their bogus impeachment scheme.
This new deal once again proves that Trump is working for the American people.
I don't know who the Democrats are working for, but it certainly isn't us!
SHARE to thank Trump, not the Democrats, for putting America first!
Source: Twitter