Don't Forget These Names – Nine Republicans Just Helped Pelosi Pass Amnesty For Millions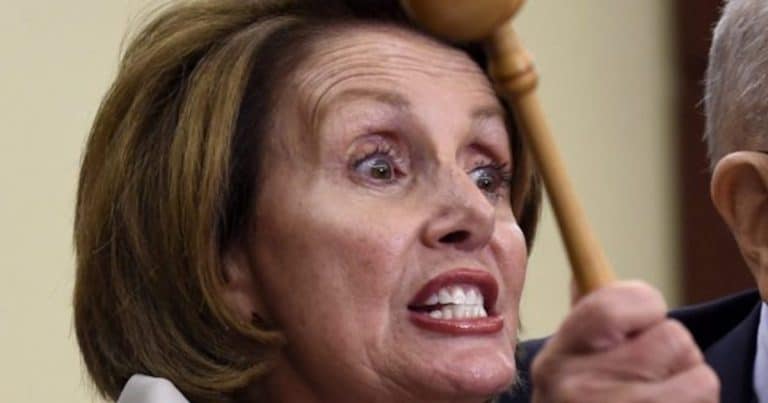 What's Happening:
Democrats are moving ahead with their plans to grant amnesty to millions of illegal aliens.
It's in step with their plans to bankrupt the government, destroy our values, and erase our borders.
Republicans in the Senate, at least, are fighting tooth and nail to keep this country in one piece. But the same can't be said about some in the House.
Pelosi's cohorts forced through a bill to give rights to illegal. And nine Republicans joined them.
From Fox News:
The House of Representatives Thursday passed immigration bills that would protect millions of undocumented immigrants from deportation and offer them a pathway to stay in the United States permanently.
From Twitter:
9 House Republicans voted for a massive amnesty:

Bacon (NE)

Valadao (CA)

Upton (MI)

Salazar (FL)

Newhouse (WA)

Fitzpatrick (PA)

Smith (NJ)

Gimenez (FL)

Diaz-Balart (FL)
It's hard to believe any Republicans would join with Democrats to support just a disgraceful bill.
Millions of legal immigrants wait years and go to great expense to come here the right way. They have to go through a lengthy process to gain citizenship.
But with the stroke of a pen, Democrats want to reward those who disregarded our laws and insulted our way of life.
Make no mistake: Democrats don't care about illegal immigrants. For years, they exploited them like slave labor, only to trick them for votes.
This bill will not "restore dignity" to these millions, but cement them as a second class. Republicans should be able to see through their scheme and defy it.
Why would these nice "Republicans" join them?
We can't say for sure. But they sure as heck better provide an explanation. Or else, we'll look for new reps in 2022.
Key Takeaways:
Democrats in the House pushed a bill to give amnesty to illegal aliens.
Nine House Republicans joined them to vote for the bill.