Nancy Seems Too Busy For Small Business Bill – But She Still Has Time To Request $10 For Her Re-Election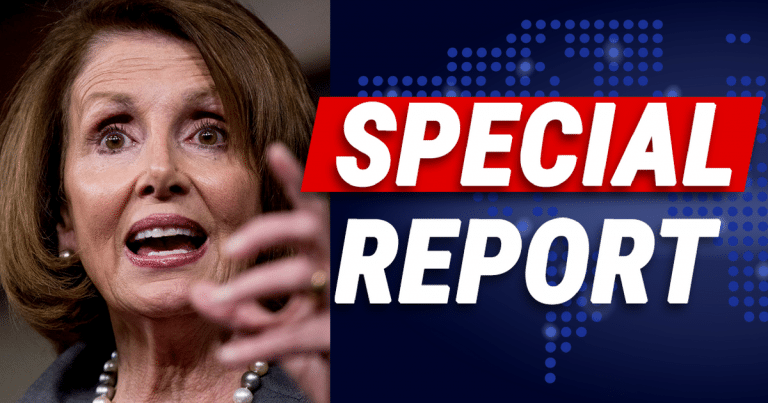 Some wondered what was so important to Nancy Pelosi that she refused to replenish the PPP. For over a week, she stalled vital legislation that could save millions of jobs.
Apparently, it's more important for her to appear on late-night talk shows, showing off her fancy fridge. Not to mention her expensive, gourmet ice cream. (Meanwhile, thousands of Americans go to food banks.)
And now it seems like she has the time to hit up these same Americans for cash… for her re-election campaign. Are you kidding me?
From Twitter:
In the midst of a pandemic

When over 22 million Americans are out of a job

When small businesses are closing every day

And Nancy Pelosi refuses to fund more assistance for them

…She's asking for donations to her 18th re-election campaign

Shameful.pic.twitter.com/PinSMcY205

— Charlie Kirk (@charliekirk11) April 19, 2020
Wow. You really have to admire the sheer gall of this woman.
Nance refused to back a bill that could have saved millions more paychecks. She let the PPP run out of cash because she needed more time to negotiate.
During this entire crisis, you'll might be hard-pressed to actually find what she's done to help Americans.
We know in February she was ignoring the virus, asking people to visit Chinatown. She later blamed Trump for acting "too slow."
Not sure what good she's done during this unprecedented catastrophe. Yet she thinks she can stand before Americans are asking for money?
To get re-elected???
This woman should be standing in a food line. During a crisis, she's made matters worse. When she had one simple thing to do: pass a bill, she tried to stuff it with radical, liberal measures.
Does anyone think this woman deserves her job? Americans are suffering, but she's just fine.
She's got a nice big fridge full of food. While many Americans are struggling to find flour and toilet paper on the shelves.
If she worked in a real office, they would have given her a pink slip by now. Instead, she's asking that YOU fund her campaign.
What do you think? Will you be sending her some cash?
SHARE to expose what Nancy is doing to America.
Source: Twitter