After National Guard Chief Plans To Send DC Troops Home – Biden's Lackey Does His Dirty Work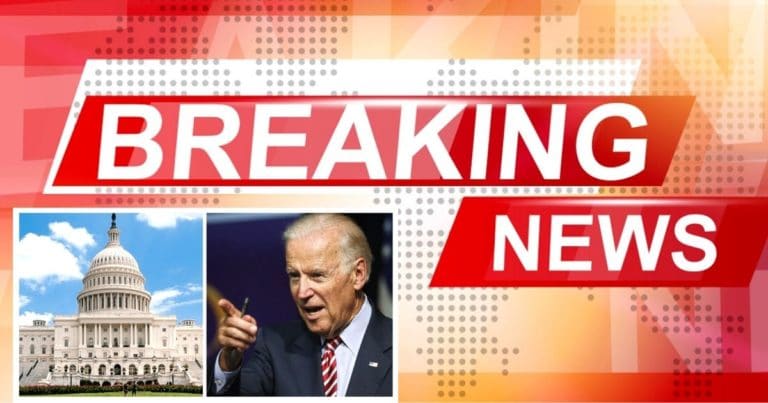 What's Happening:
Why is Congress keeping around thousands of National Guardsmen? Is D.C. a militarized zone? Are we worried Canada is going to invade?
And for that matter, why is there razor wire and fencing around the Capitol building? Congress won't provide security for our Southern border, but they'll pull out all the stops for themselves?
Even the National Guard Chief wants these men and women sent home.
But we're finding out that he got overruled from on high.
From Fox News:
Defense Secretary Lloyd Austin overruled the chief of the National Guard Bureau with the decision to keep 2,280 National Guard troops at the U.S. Capitol, according to a memo obtained by the Fox News Channel…

"I am concerned that the continued indefinite nature of this requirement may also impede our ability to man future missions as both adjutants general and guardsmen alike may be skeptical about committing to future endeavors," the memo stated.
The head of the National Guard Bureau wanted our troops sent home. But the Secretary of Defense overruled his decision.
Why? Gen. Daniel R. Hokanson explained that keeping those troops in D.C., where they are not needed, creates problems elsewhere.
The guardsmen are already stretched thin due to problems all over the country. And there is always a chance they will be needed elsewhere, should a natural disaster or something else hits us.
There appears to be no reason to keep these soldiers stationed in D.C. Unless the Democrat-run Pentagon has other reasons?
We know that Pelosi wanted the Guardsmen there as a meaningless show of force. She claims there is an ongoing danger, thanks to January 6 riots.
(Funny how Democrats didn't bother to send National Guardsmen to cities rocked by BLM riots last Summer.)
But why is the defense secretary overruling the decision of the head of the National Guard? Why does Austin want troops sitting around D.C., for seemingly no reason?
Is he in on the left's agenda of creating a military state—where Americans fear challenging their "elected" leaders?
Does he want D.C. to more resemble North Korea than America? We can't say for sure, but it's pretty odd.
Key Takeaways:
The head of the National Guard wanted to send home those troops stationed in D.C.
The secretary of defense overruled his decision, to keep them there.
Daniel R. Hokanson warned that the Guardsmen's resources are over-stretched.
Source: Fox News