18-Point Swing Poll Sends 2022 Midterms Spinning – Just Days Before the Big Vote, Independents Break for GOP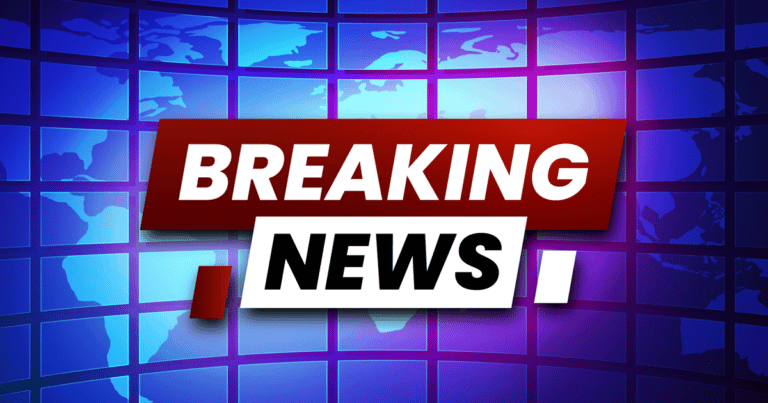 What's Happening:
If candidates want to win big this November, they need to do more than just appeal to their party. Democrats need to win over, not just hardcore leftists, but people on the fence. How liberals win over independent voters will determine the election results.
It seemed, for a little while, that Democrats were looking very good. One poll suggested that Democrats had independent voters in the bag. But just two weeks later, something changed big time. Probably had something to do with Biden's unbroken streak for gaffes and surging gas prices.
Either way, Democrats are in big trouble.
From Breitbart:
According to CBS/YouGov polling from October 12 to 14, independent voters preferred generic congressional Democrat candidates over Republican ones by 40 percent to 38 percent. However, in a second poll from October 26 to 28, independents said they preferred generic congressional Republican candidates over Democrat candidates by 49 percent to 33 percent.

This means that Republicans saw an 18-point swing in their favor among independent voters over a two-week period.
CBS News /YouGov: Generic Congressional Ballot Polling Trends Among 𝐈𝐧𝐝𝐞𝐩𝐞𝐧𝐝𝐞𝐧𝐭𝐬

October 14:
Democrats 40% (D+2)
Republicans 38%

October 28:
Republicans 49% (R+16)
Democrats 33%

✅ That's 𝟭𝟴-𝗣𝗢𝗜𝗡𝗧 Swing among Independents towards the GOP pic.twitter.com/lQzxSS752e

— InteractivePolls (@IAPolls2022) October 30, 2022
Wow. In just two weeks, independents swung from Democrats to Republicans by 18 points. That is a massive shift in just a short amount of time. And the lead Republicans have is now bigger than the lead Democrats had.
This can be explained by a number of factors. Democrats gained a little bit of team during the summer when it looked like inflation was slowing down and gas prices were declining. But since the start of the fall, things continued to get worse. Inflation isn't going away and Biden fails to properly address the gas crisis.
Democrats have wasted whatever momentum they had by making 2022 about abortion and labeling Republicans as "threats." But numerous polls show that Americans are chiefly concerned about the economy, inflation, and crime. Democrats have failed on all these issues.
Independent voters often decided elections. Add to that the fact that conservative-leaning voters are much more enthusiastic about this election than Democrats. That's because their party is being led by a failure who refuses to course correct and address these problems.
On top of that, recent races in blue states have been moved to "toss up." This means Democrats might even lose in places nobody was expecting.
We've been hearing about a red wave for a long time. But it could be much bigger than anyone thought.
Key Takeaways:
A new poll reveals independents support Republicans by a 16-point margin.
This is an 18-point swing from just two weeks ago.
Signs have pointed for months of a Republican sweep in the 2022 midterms.
Source: Breitbart