New York Shuts The Door On Bernie – Cancels The Democratic Primary, Calls It "A Beauty Contest"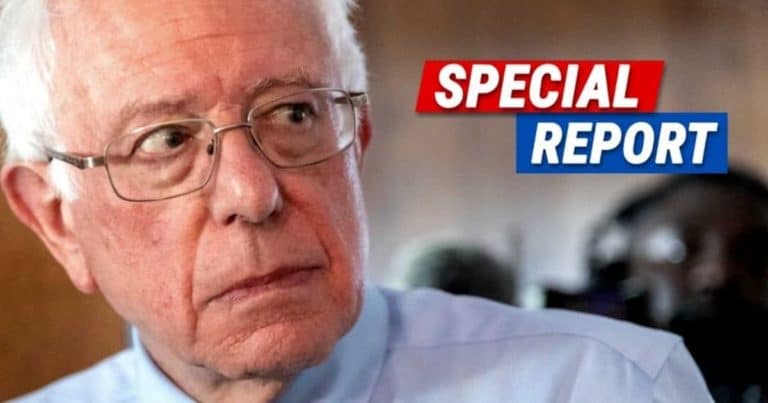 What's Happening:
The June 23 Democratic presidential primary has been canceled by The State of new York Board of Elections.
This decision comes close on the heels of the Vermont Senator's campaign urging the primary to continue forward as scheduled.
In response to "thousands of emails" sent by the irate Sanders camp, Democratic co-chairman Douglas Kellner said:
What the Sanders campaign wanted is essentially a beauty contest that, given the situation with the public health emergency, seems to be unnecessary and, indeed, frivolous.
Why it's Important:
The cancellation of the primary may pose a significant problem for Senator Sanders and his contingency.
Though Sanders technically dropped out of the presidential race earlier this month, he has frequently clarified that his campaign has only been "suspended."
And without a June 23 primary, the pro-socialism politician is in danger of falling off the voting map.
Sanders' surrogates keep pushing for people to vote for Bernie in upcoming elections, so he can obtain enough delegates to influence the Democrat platform at the Democratic National Convention in July.
However, the cancellation of the presidential primary arguably gives the edge to Joe Biden.
Furthermore, Our Revolution Chairman Larry Cohen suggested that New York's move equates to "suppression":
Suppressing the Sanders vote in New York will again lead to attacks on the Party across the nation and harm the volunteer effort that our group and others are building for Joe Biden.
Based on this information, one could make the argument — perhaps the Democrat party is done with Sanders for good.
Key Takeaways:
Despite pressure from the Bernie Sanders campaign, New York has canceled the Democratic presidential primary. It was scheduled for June 23.
Sanders supporters aren't happy. They're claiming this "suppresses" the Sanders vote, and they'll keep trying to gain delegates.
In conclusion, this could be a sign that Democrats are finished with Bernie Sanders, and they're ready to throw their full weight behind Biden.
Source: The Daily Caller