NY Mayor Demands Americans Pay Up – Adams Is 'Desperately' Asking for Federal Funds of $500 Million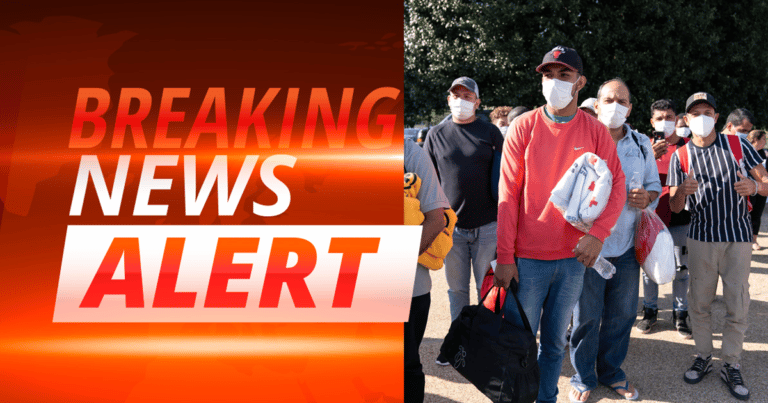 What's Happening:
Ever since Texas started sending aliens to New York (and other blue states) liberals have been melting down.
Suddenly, these sanctuary-loving Democrats are upset that a few thousand illegals are showing up at their doorsteps.
You'd think New York's mayor would ship these migrants back over the border. Perhaps join with Texas to demand Biden secure it?
Nope!
From New York Post:
Mayor Eric Adams is desperately seeking at least $500 million in federal funding to deal with the flood of migrants into the Big Apple — leading bipartisan critics to question why he just doesn't demand that President Biden stop the flow from Mexico.

City Hall privately asked the White House for the emergency cash midway through the summer, saying it would cover just one year's worth of spending on the migrants who Adams has said are straining the city's shelter system to its "breaking point," The Post has learned.
Wow. Adams is demanding $500 million of your money to put up a few thousand illegal aliens.
And that money will only cover a year's worth of expenses.
Um… the average American can get by on a fraction of that amount. Why does Adams need (at least) $500 million?
And what about the next year? And the next? What does Adams have planned? Does he have any idea what these aliens are going to do?
Why is it American taxpayers' problem to put up 13,000 border jumpers? These people broke the law to come here.
They clearly don't respect our laws, customs, and standards. Yet Adams is willing to empty our pockets to take care of them.
On top of that, Adams has no problem begging Biden for money. But he won't bother demanding Joe to do something about this crisis.
Millions of aliens have flooded the border since Joe took office. He has deliberately allowed these migrants to move around America.
If Mayor Adams is upset a few of them were sent to NYC from Texas, why not ask for the obvious?
Tell Joe Biden to secure the border. Deport illegal aliens. Actually do something that helps the American people, instead of rewarding folks who broke our laws.
But I won't hold my breath waiting for this leftist to do that.
Key Takeaways:
New York Mayor Adams wants $500 million to house aliens for a year.
This comes as Texas sends migrants to blue cities up North.
Adams did not ask Biden to fix the border, which is effectively open.
Source: New York Post