Governor Newsom Forces Most Wineries To Shut Down For July 4 – But His Winery Gets To Stay Open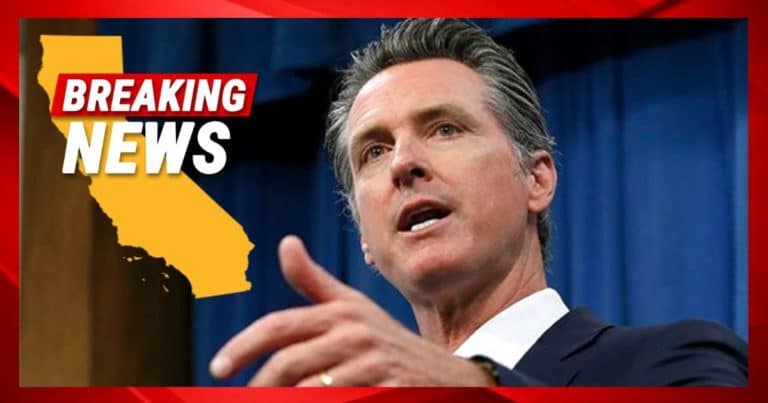 California Governor Gavin Newsom has issued several strict shutdown orders in recent months.
Recently, Newsom issued a three-week shutdown for food and entertainment-related businesses in 19 counties on his coronavirus "watch list."
Unsurprisingly, it's a hefty list. And it affects about 70 percent of the state's residents, in one way or another.
As one might expect, the shutdown does include wineries in the affected counties. Wineries are popular summer destinations for gatherings, after all.
Wineries in Santa Barbara, Temecula, and the Santa Clara Valley (to name a few) must remain closed these three weeks.
However, wineries in Napa County can stay open … and that just so happens to be home to Newsom's own business, PlumpJack Wines.
Via RedState:
Napa County, where Gov. Gavin Newsom's business, PlumpJack Wines, operates four wineries – wineries with tasting rooms that are open all weekend long and booked solid.
Now, Newsom did place his PlumpJack Group assets into a blind trust when he was elected Governor in 2018. That trust is managed by a "long-time family friend."
But that may not be enough.
Bob Stern, who co-authored California's Political Reform Act, says that even though Newsom doesn't manage the assets, this could still be a "possible conflict of interest":
State law does not require Newsom to divest from PlumpJack Group or release the names of his business associates.

And Newsom can legally sign bills or take executive action beneficial to his companies if those decisions affect all Californians or a significant segment of the population in the same way they affect him.
This could definitely impact Newsom's reputation, depending on how his constituency views the situation.
One could argue that Newsom is well aware that leaving Napa County open, while closing surrounding areas, is good for his winery's business.
Furthermore, it seems his executive order affects him very differently than it affects other residents. Namely, those aforementioned 70 percent.
Then again, it could be merely coincidence that Napa County isn't on the virus "watch list."
This won't stop people from speculating, however…
Key Takeaways:
California Governor Gavin Newsom shut down wineries in many counties. But his own wine business is in a county that doesn't face a shutdown.
Though Newsom doesn't directly manage the PlumpJack Wines assets, it could still be a "conflict of interest."
Citizens could argue that Newsom's order benefits him, while hurting many residents in the affected areas.
Source: RedState