Trump Just Gave Newt Gingrich A New Job – The Former House Speaker Has Been Appointed To The Defense Policy Board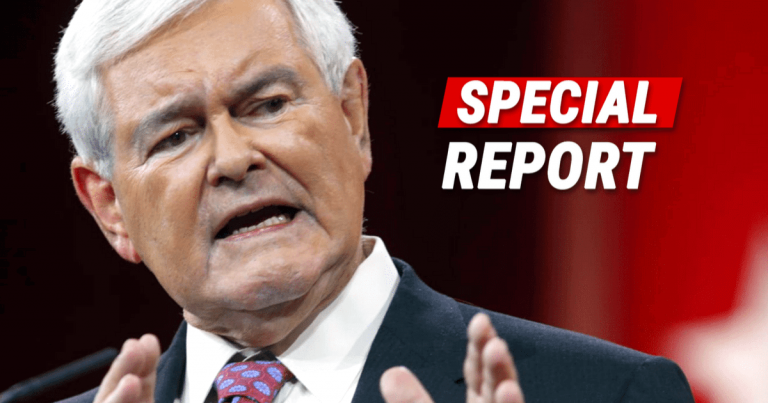 What's Happening:
Newt Gingrich is best known as the long-runner Speaker of the House during the 90s. More recently, he's been a conservative commentator and Trump supporter.
His years of experience and knowledge of important issues has been valuable in the lives of many Americans. But it looks like he's being called to serve in government once again, in some capacity.
You might have heard about the shakeups within the Pentagon in recent weeks. And it seems in what might be the final days of the Trump administration—Newt is stepping in.
From The Epoch Times:
Former Republican House Speaker Newt Gingrich and several others were appointed to the Defense Policy Board, according to Pentagon head Christopher C. Miller…

"These incoming members bring extensive defense and national security affairs experience to this advisory committee from their time in Congress, the State Department, our armed forces, and beyond. I'm confident the Department of Defense will benefit greatly from their time and service to the board."
Newt Gingrich will serve on the Defense Policy Board, according to a new report.
This board usually consists of former national security officials. They provide the DOJ with independent advice and opinions regarding matters of defense.
Gingrich, with his years in Congress, has plenty to offer this post. While not a "high profile national security official," he certainly has perspective on America's national defense.
President Trump would want someone like Gingrich on that board, to provide additional insight. Former intelligence officers and military experts have their ideas. But someone like Newt, who served in Congress for years, would provide alternative ideas.
This makes you wonder, would Trump bother to reorganize and energize this policy board, if he was planning on vacating the White House?
The media will say what they will, but it doesn't seem like Trump is ready to throw in the towel. We know that his team will be fighting, all the way to January 20, if need be.
He's not about to surrender this job to Sleepy Joe. And he's making sure the best and brightest are serving on his team.
Key Takeaways:
President Trump appointed Newt Gingrich to the Defense Policy Board.
Gingrich was the Republican Speaker of the House through the 1990s.
On this board, he will provide advice on national defense policy.
Source: The Epoch Times